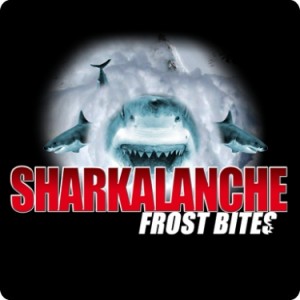 We live in a van… and it is absolutely freaking awesome! What is not awesome however, is the onslaught of ridiculously cold weather that has been chasing us since we left Denver. It might not be 5 degrees out like it is in Denver right now, but even in Vegas, where you can almost always count on decent enough weather to climb, it is just barely above freezing at the peak of the day.
Despite camping in below freezing temps every night and getting skunked with crappy weather at each spot we've tried to climb, life is grand! We're settling into the van, constantly adjusting and refining our setup and routine. It's a process, figuring out what works and what doesn't. With each iteration the van seems more spacious and comfortable.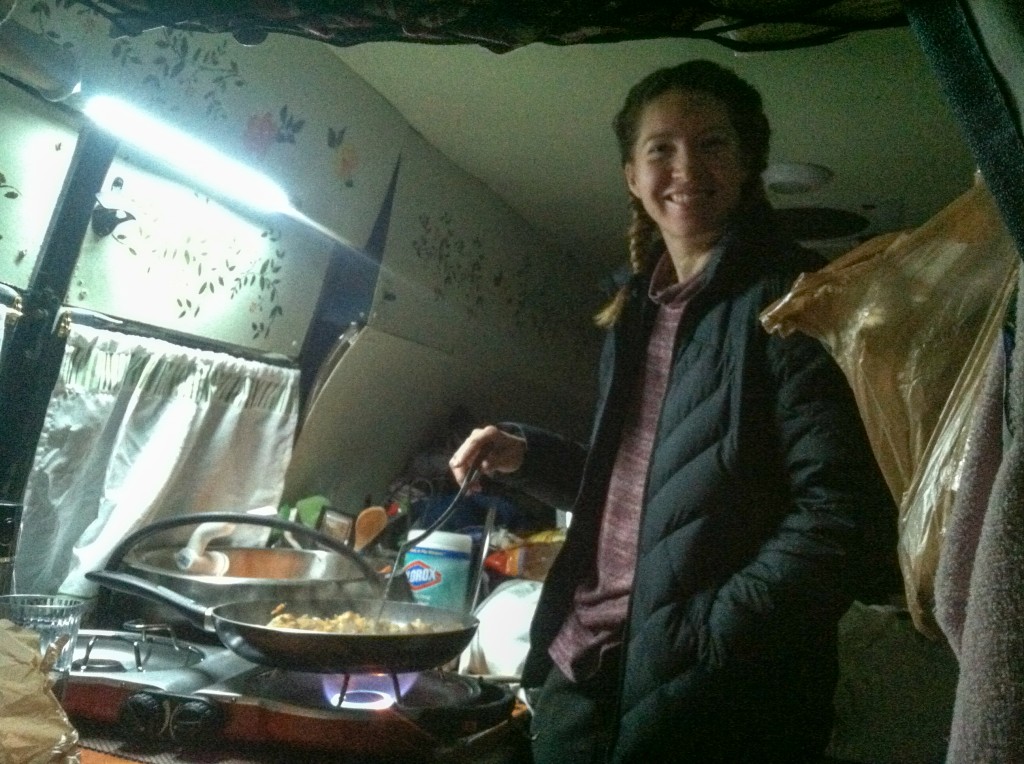 Utah may have gotten the best of us with respect to rock climbing, but we fared pretty well considering. In Moab we attempted two class 5 canyoneering/hikes with Mom and Will. The first one proved to be too wet from the storms to complete forcing us to retreat. Our second trip to Parriott Mesa was much more successful. Mom and Will kept their cool and put forth a great effort to summit despite ice on the traverses and wet conditions making it much more difficult than normal. The fog and mist covering the snow dusted desert made for some rare and impressive photos.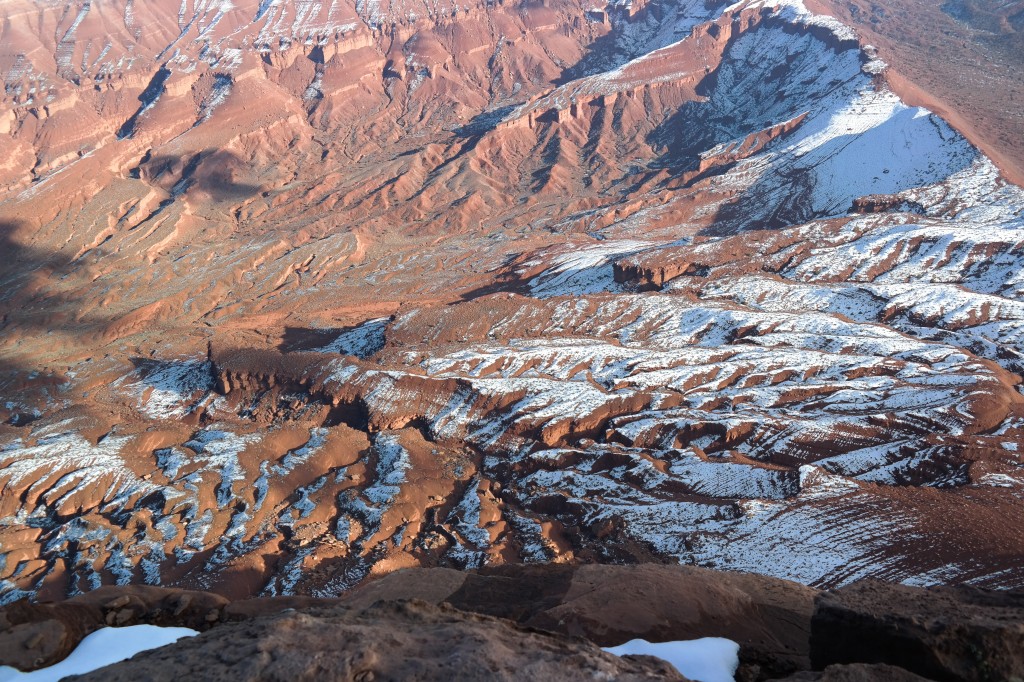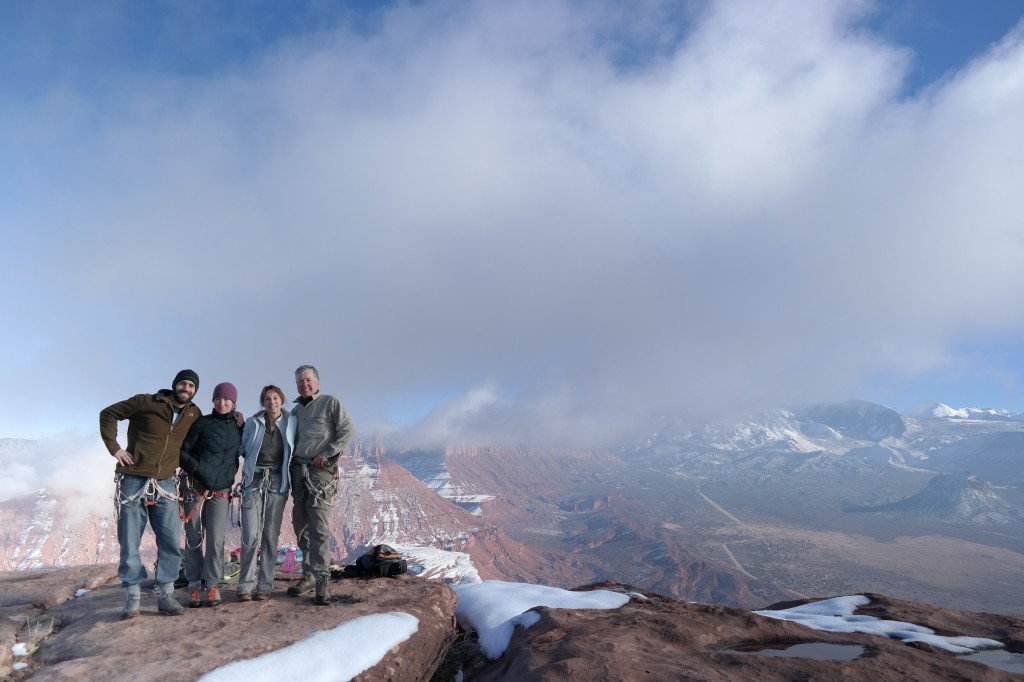 Having said goodbye to family in Moab, we moved on to the annual Creeksgiving at Indian Creek with our climbing crew. More cold, cold weather. It was great seeing everyone and we had a blast playing cards against humanity around the campfire after a gigantic Thanksgiving feast while drinking a freshly tapped keg of homebrew! The Amarillo Black IPA was hand delivered by the elusive Desert Yeti – it was a proper sighting.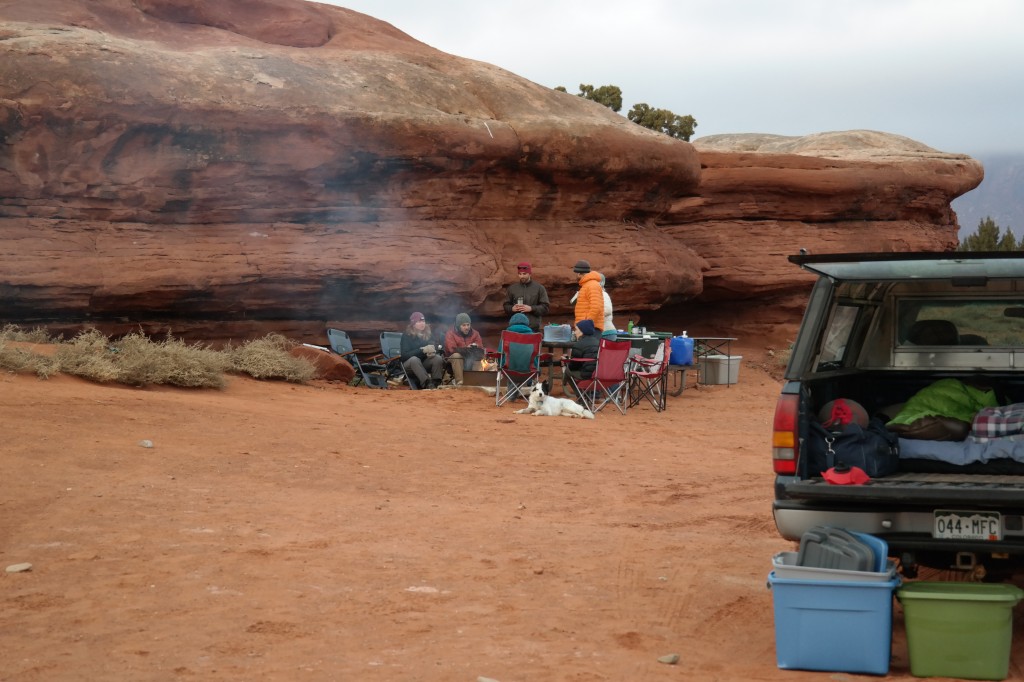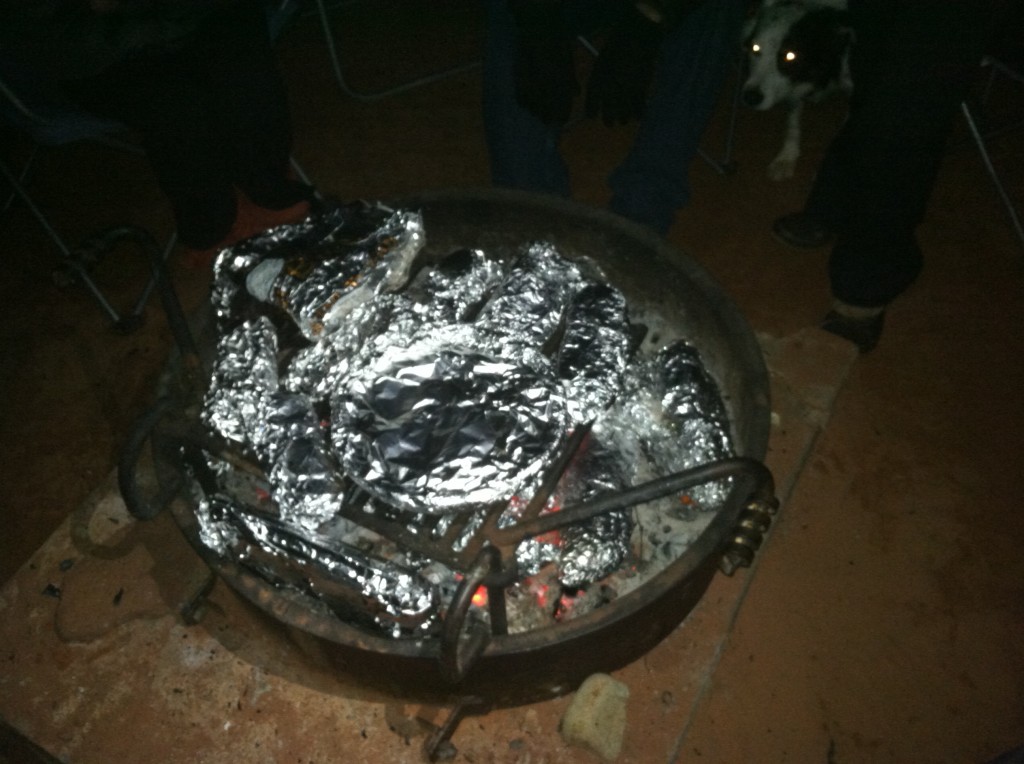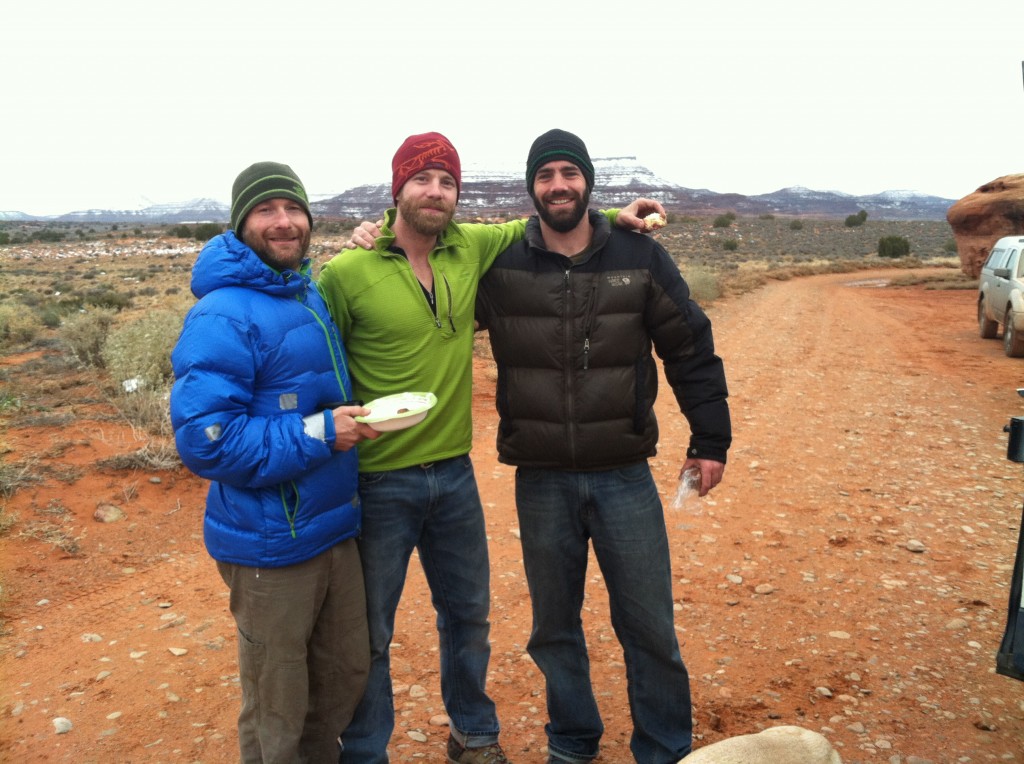 Having said goodbye to our friends, all heading back to Colorado, we set off on our own for the first time, just the two of us. It was more than a little surreal. We opted for a scenic tour of Utah, and the first stop was Natural Bridges National Monument where we hiked an amazing 8 mile loop that visited all three of the namesake natural bridges. From there we drove to the northern most tip of Lake Powell, camped at a scenic view turnout, and awoke to a stunning sunrise and some great views.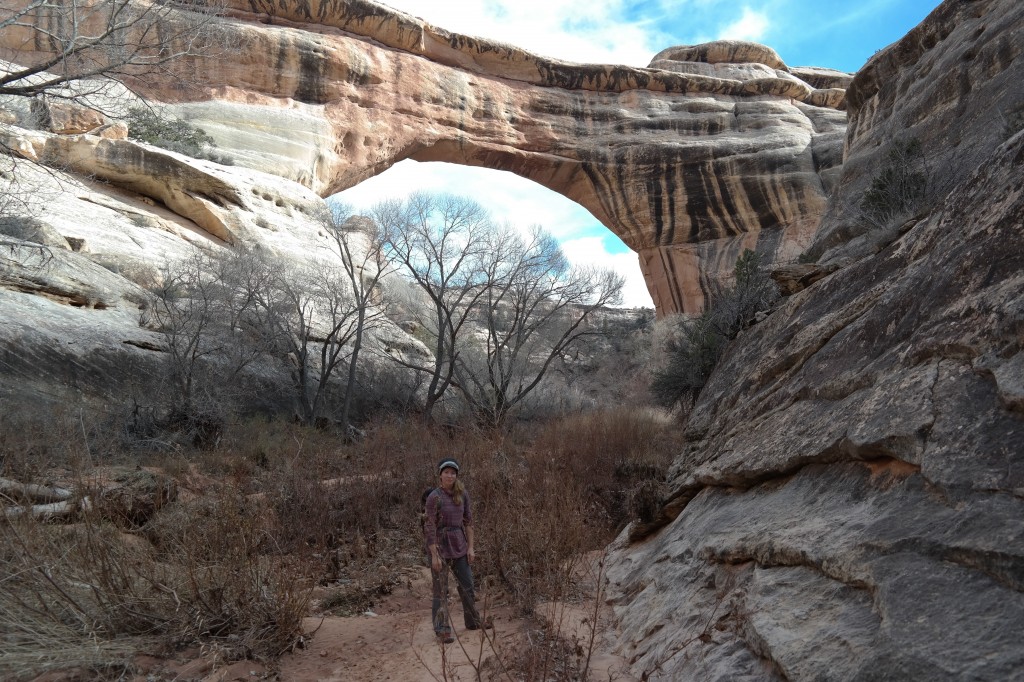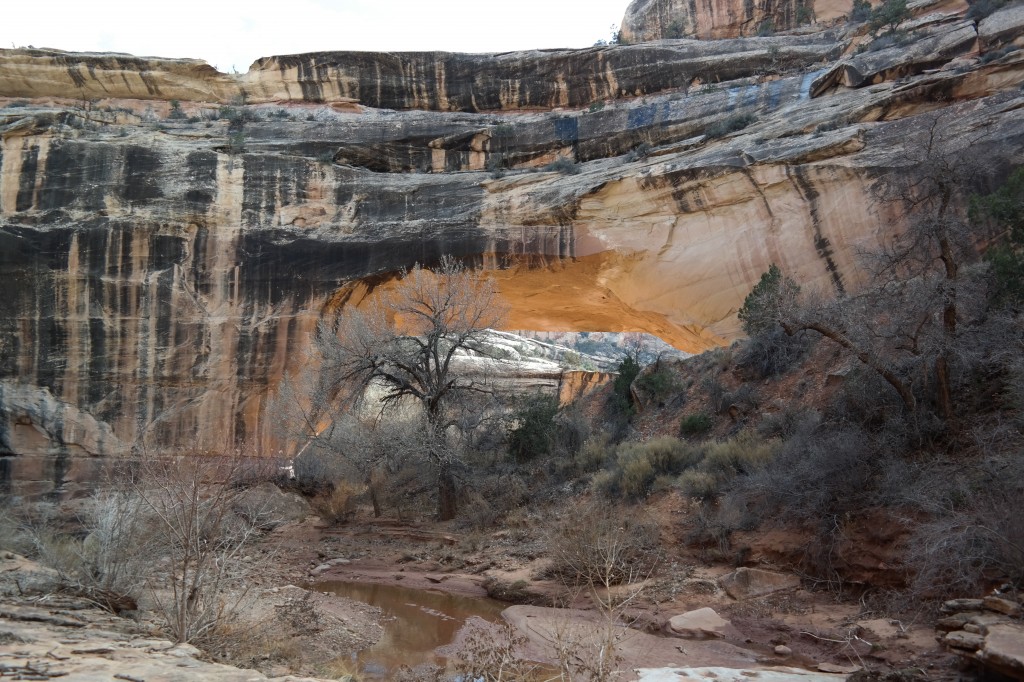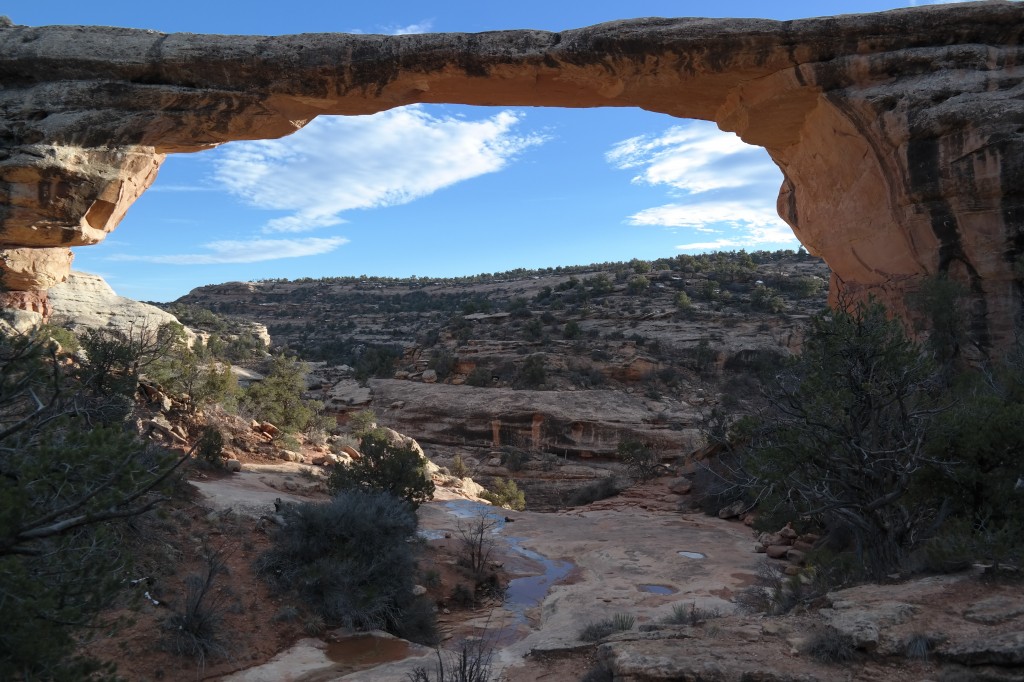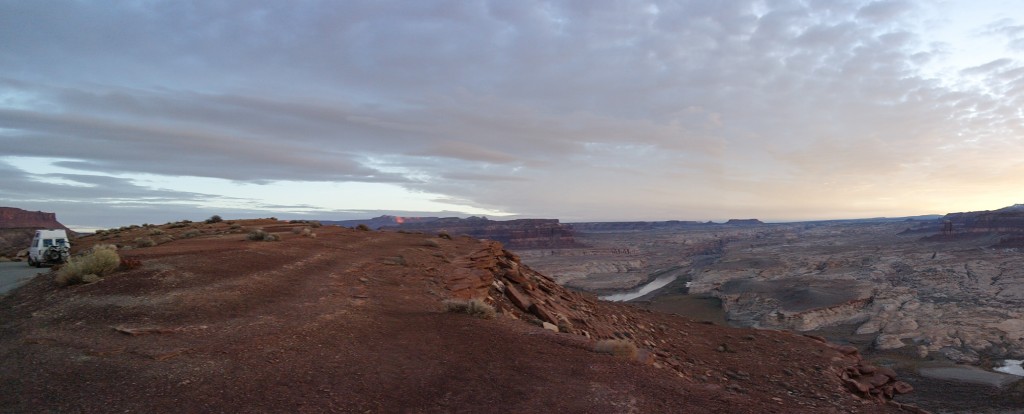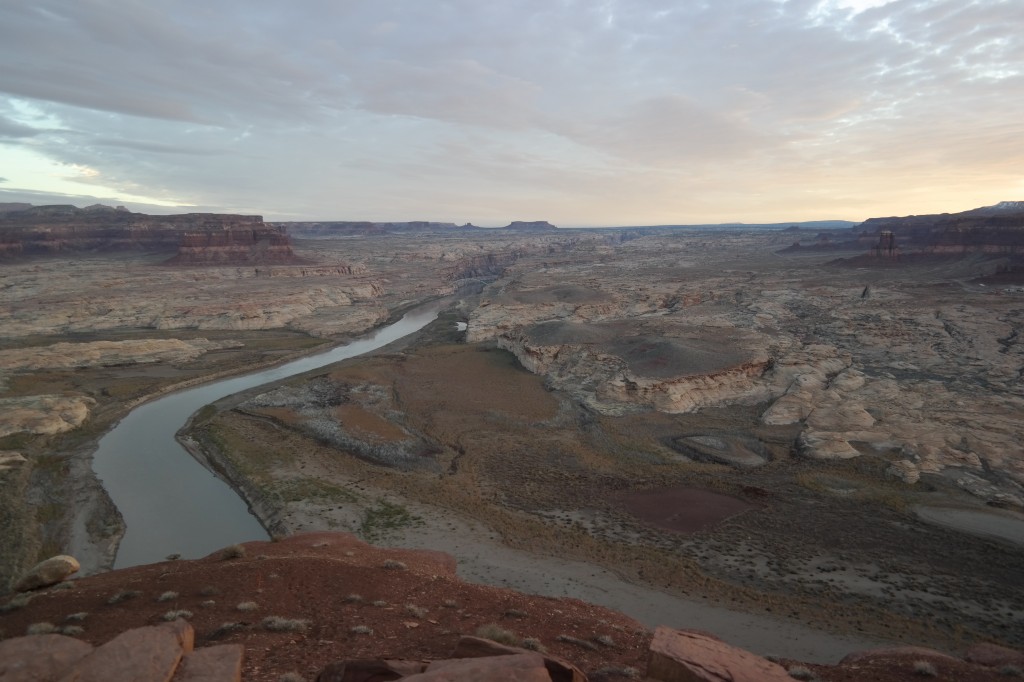 A winter storm threatened to add 8″-20″ of snow on the still freezing desert so we high tailed it through Capitol Reef National Park and Bryce Canyon National Park only stopping briefly at each and arrived in time to drive through Zion National Park while it was still light out. Having never been there, I was absolutely blown away just by the drive in. It snowed several inches overnight though it had called only for rain. Determined to at least get a good hike in we set out to try Angel's Landing in the melting snow only to have the van not fire up! We got a free tow to a shop and it turned out to be the solenoid, a cheap, easy fix and we were on our way. Having scrapped Zion we told ourselves we would have to go back there some day for a week or more some time and get some climbing in.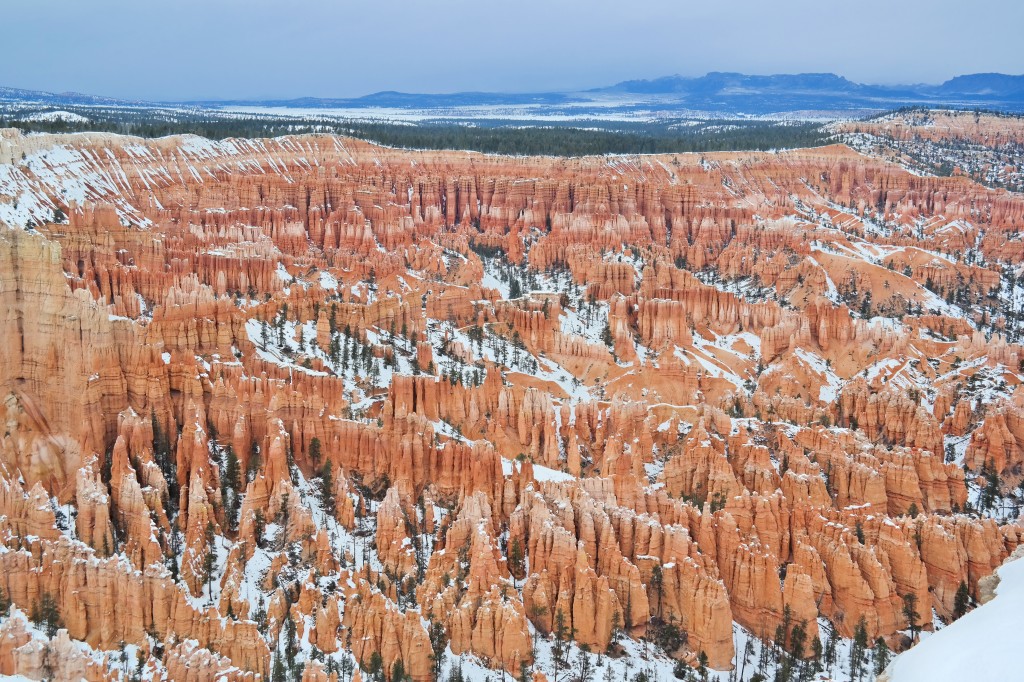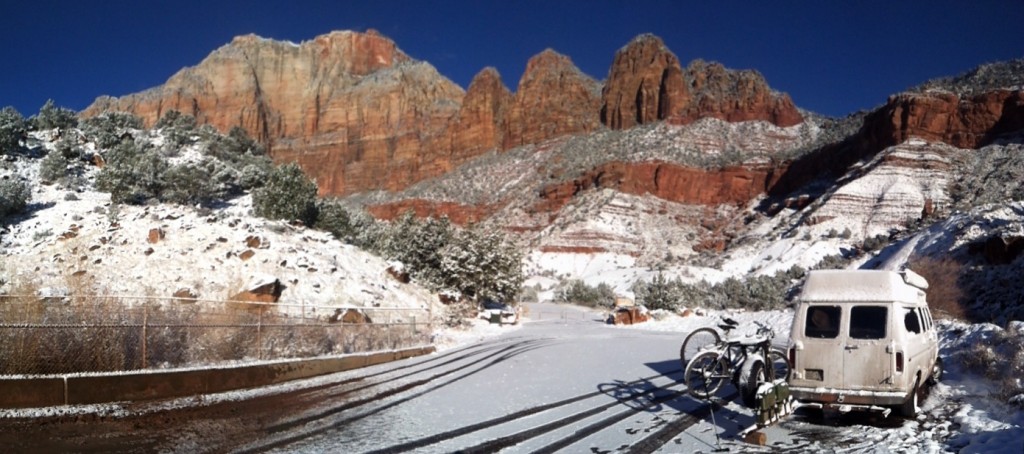 And so here we are in Vegas. It's cold here too. Unseasonably cold. People in Vegas seem pissed about it. We're not exactly stoked either. But we have made the best of it getting a good bike ride in, some weight lifting, yoga, and 4 pitches of sunny climbing on Niccole's birthday which was yesterday! We celebrated on the strip last night over sushi and drinks.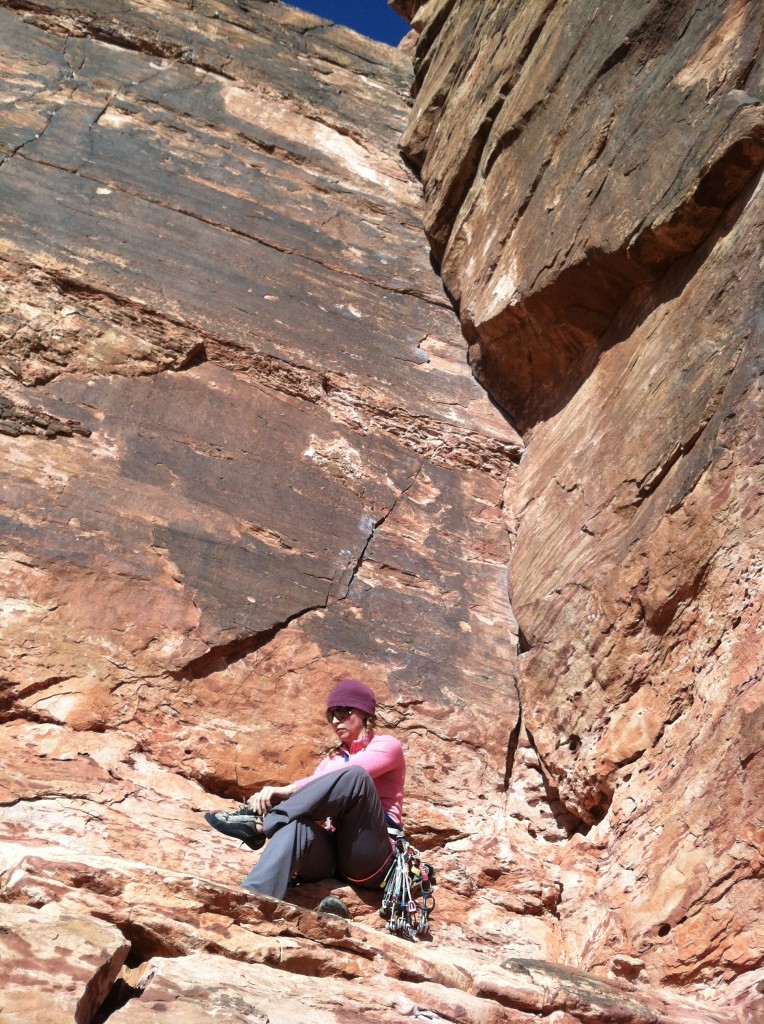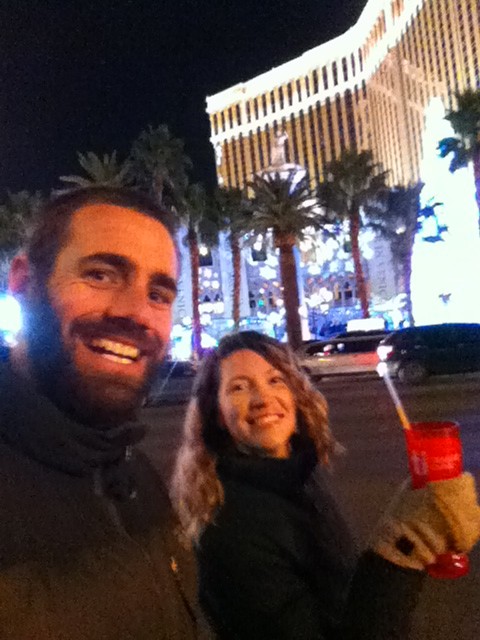 Another storm blew in today, but this appears to be the last one in the forecast for a while. Niccole sees sending weather in our future – warm temps and abundant sun! The question now is do we stay here and climb… or move on to Joshua Tree?
-E
"It's not your life, it's life. Life is bigger than you. Life isn't something that you possess, it's something that you take part in and you witness." –Louis CK
(Views: 1987)