So we moved out of our house and into the van! In the process, I relocated my web server only to have the motherboard fry out when I attempted to power it back on at its new location. So, after a furious bout of computing the site is back up again!
All of the old content is missing currently. I will rebuild it as I have time. For those tuning in, it was just info on the van build. The long and short of it being that we have a badass, customized beast of a van equipped with solar and many other features that should allow us to live in moderate comfort off the grid for extended amounts of time!
Snow and cold weather delayed our departure for Moab. We just got in yesterday and everything is SOAKED. The wettest I've seen it out here. The walls are a dark burgundy color instead of the famous dry red. We will have to wait for it to dry out a bit before we can begin climbing. So, for the mean time, we'll be messing around in town. My Mom and Will came to visit so we'll have to do some canyoneering and hike around some sweet spots we know of!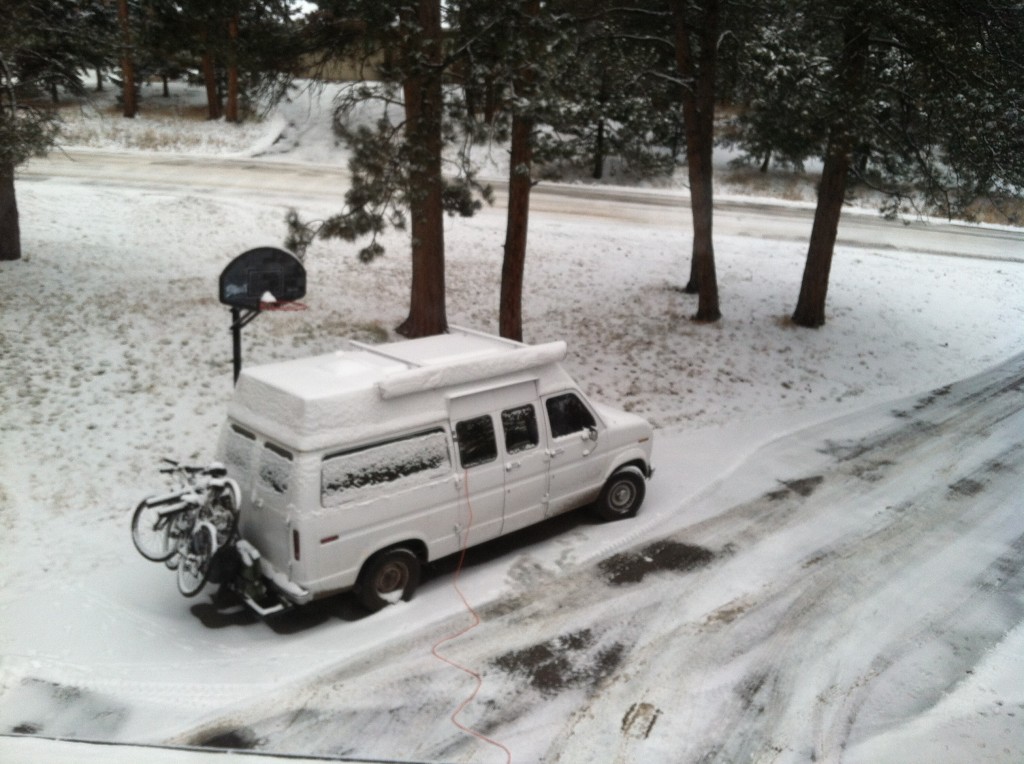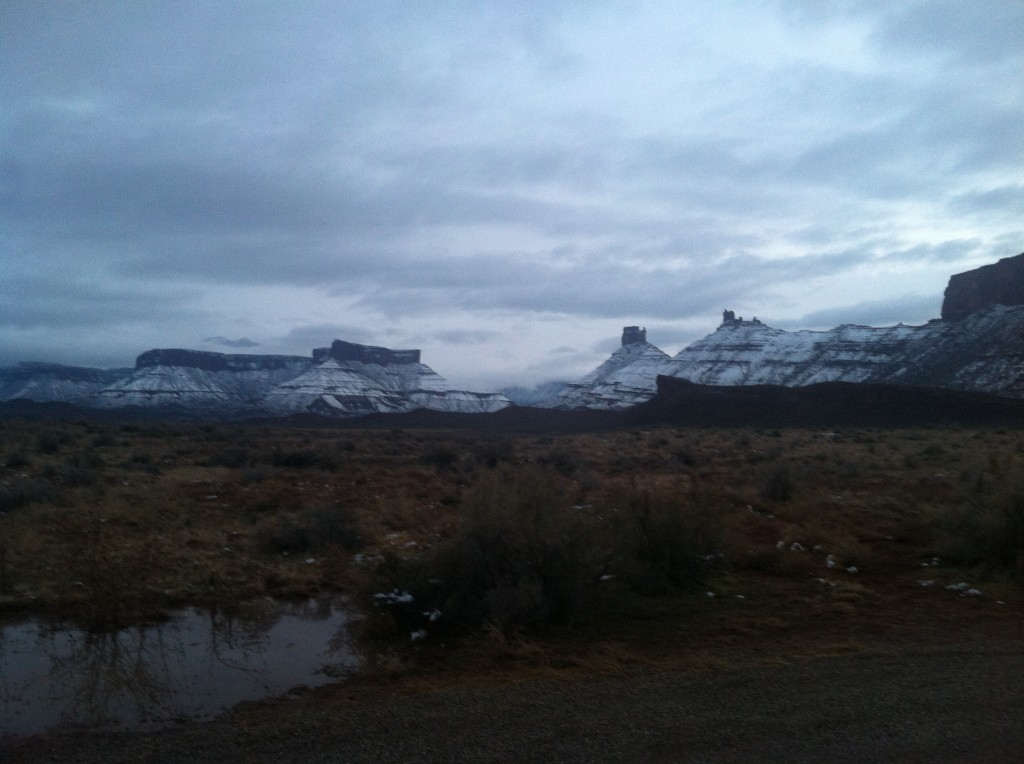 More soon! Stay tuned.
Odometer when we left Denver: 96127
(Views: 411)