Sold! We have found a committed buyer. If anything changes we will update this page and repost it on the forums. Thanks for looking though!
For Sale: One badass, tried and tested, over-landing Pan Am beast of an '88 Ford Econoline Camper Van – $6K
Fully equipped for camping: solar, kitchen, stealth, awning, etc
Fully restored/rebuilt engine and transmission!!
Only 120K
For Sale in Argentina/Chile around November/December – we will coordinate and meet you where & when you start your trip/we end ours
Meet the Craggin' Wagon (tons of pics at the bottom)
A meticulously cared for, custom, over landing house on wheels. Rough looking on the outside (by design), there's a wealth of comfort and repair hidden beneath the bland exterior. We purchased this baby in Colorado with only 90,000 miles on it (by the time we arrive in Patagonia we expect to have about 120,000 miles on it). It was originally designed to be a taxi for handicapped peoples. Because of this the top had been permanently extended to make room for a large wheel chair lift which we removed. The additional height makes it ideal for a camper van allowing anyone under 6 feet tall to stand up with no issue. I'm exactly 6 feet myself and just barely have to tilt my head. It also fits in a container for shipping the Darien Gap or to elsewhere!
Inside the Camper:
We gutted the inside and built every aspect of it ourselves.
Linoleum floor, walls, and ceiling are insulated to keep you warm when it's cold and cool when it's hot.
Kitchen with stainless sink, running water (7 gallon fresh tank + 5 gallon grey water tank), and propane hookup (20 lbs onboard tank in special propane box) for the folding stove that can be used inside or outside via a built-in fold-out table.
Excellent, very efficient 12V compressor style refrigerator
3 adjustable LED lights, speakers in the front and rear, stereo, GPS, and usb charging all wired to the 2 house batteries (total 250 amps!) located below the fridge in a sealed, ventilated battery box.
Large 3 speed, reversible fan directly above the full sized bed – great for a comfy sleep on a hot night or for venting when cooking inside.
House batteries are wired to a 1500 watt inverter/charger that can run tools or charge laptops, etc.
200 watt solar panel on the top that generates 15 amps per hour! You can also charge via driving or from plugging in to an electrical source. The electrical system is pretty sweet. It has a low voltage disconnect wired in that prevents the batteries from being discharged past 50% unless you manually override it. There is also a voltage sensitive relay between the alternator and the house batteries insuring that you never have a dead starting battery. I have full schematics and instructions for all devices, fuses, etc.
Both front seats swivel allowing for more hang out room.
The bed platform can be completely disassembled with no tools for added storage when the bed is not needed.
Tons of space underneath for storage
Lock box bolted in the electrical cabinet for laptops, passports, etc.
Inside the Engine:
This is practically a new car with an old frame. Plenty of power for passing semis on the thousands of miles of single lane highway: Automatic V8, 5L – its a fantastic engine. Just about everything you can imagine breaking we replaced prior to leaving – no surprises. We serviced or replaced the following (with receipts and documentation for everything):
New head gaskets – engine torn completely down, machined, etc by experts in Denver
Transmission completely rebuilt by transmission experts in Denver
New Water pump
New Distributor
New Radiator
New Brakes
New Steering rods
New tires
Oil changes every 3,000 miles
Travel and Stealth Mode
All told, we spent about as much making this mechanically sound as we're selling it for completely outfitted! For over landing, this rig is ideal. It looks old and junky on the outside which we thought important so as not to draw too much attention – we even painted it white by hand! We have not had one single robbery attempt since we left Colorado. It is completely stealth ready. After drawing a curtain in the front of the cab and blacking out the windows you cannot tell anyone is in there even with the lights on. We have stealth camped in just about every city that didn't have a campground – literally over a 100 nights! This has saved us a lot of money and allowed us great flexibility in our destinations. Also, this is an older Ford van, so parts are readily available just about anywhere in the world, though in the entirety of our trip we only had one spark plug go bad on us and one slave cylinder in the front left brake caliper that needed to be replaced – that's it!
Extras!
The van also comes with tons of essential stuff that you won't need to purchase:
2 High quality metal jerry cans (with cages if you'd like to mount them inside or out)
Full sized Spare, 20 ton bottle jack, multi socket tire iron
12 volt air compressor
Tire repair kit
Extra fluids: brake, oil, distilled water, steering, etc
Spare headlights
100 piece socket set
Tool box with pliers, wrenches, hammer, screwdrivers, etc
Fuses, wire, and electrical connectors
Long, heavy-duty extension cord
Purchased-to-fit-the-van-storage-containers everywhere
Fully stocked kitchen: Pots, pans, bowls, plates, cups, knives, spatulas, etc
20 lbs propane bottle
Powerful propane heater (safe to use inside)
Lego style tire blocks for leveling the van out
2 comfortable folding camp chairs with adjustable backs
Things in need of repair (if you desire).
The windshield is cracked from a vine we hit hanging from a tree on a Mexican highway. It's only on the passenger side. Driver side is fine. (I wouldn't bother replacing it personally).
It has A/C but it would need a recharge. We never messed with it. Heater works fine.
There is some rusting by the bumper in the rear, nothing to be done about it really, just thought you should know, no surprises!
The (excellent) tires will have about 20K on them by the time we arrive.
Price:
We spent $12,000 between purchasing it, mechanical repairs, and outfitting it and we've only put 30,000 miles on it. $6,000 puts you in a vehicle ready to tackle the entire Pan Am in style. We want to see this beast adopted by people ready to get wild and see the world! I could see its next owners driving it all the way back north only to sell it to folks heading south again.
Email/PM me with any questions! If you're interested we can also set up a call or video chat. I will also send electrical schematics, paperwork from mechanics, etc upon request to interested peoples! I also have a blog here that can give you an idea of all the craziness this rig has excelled through!
Pics: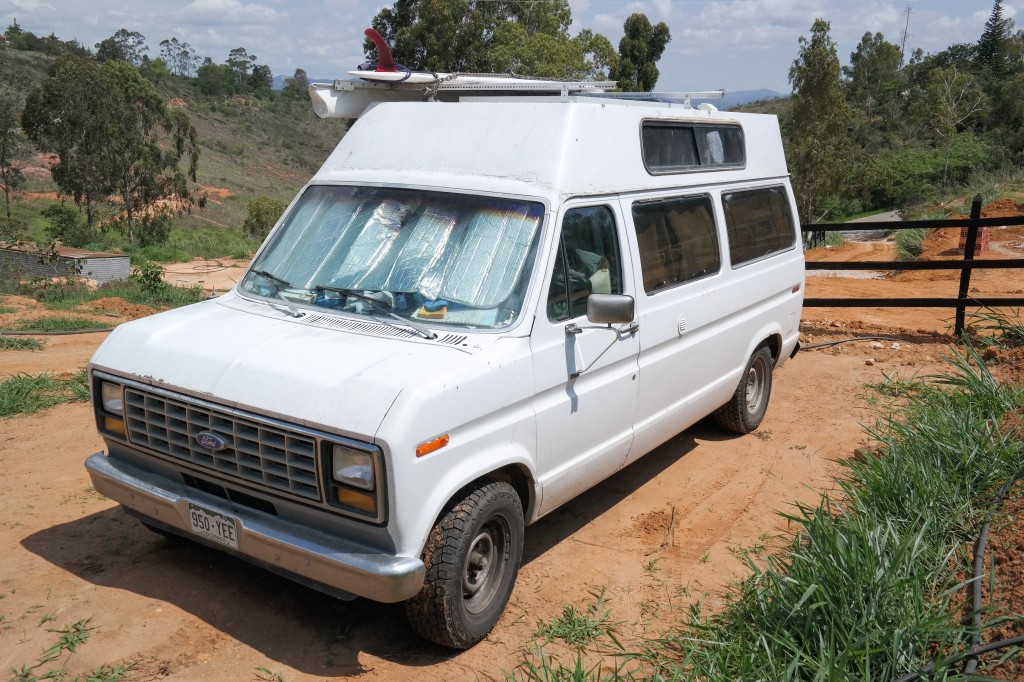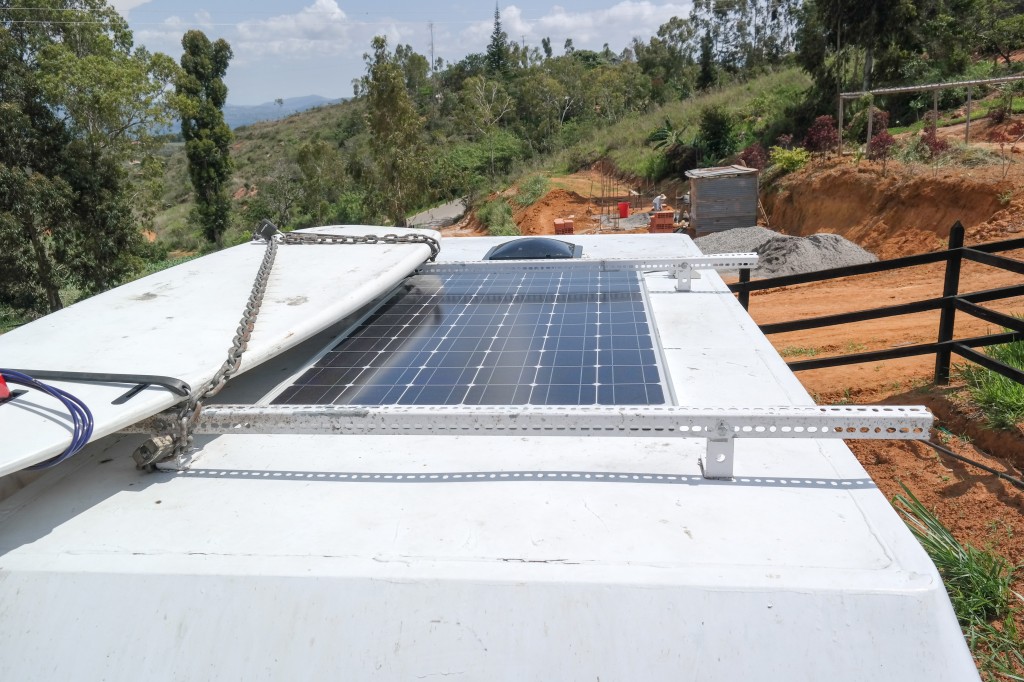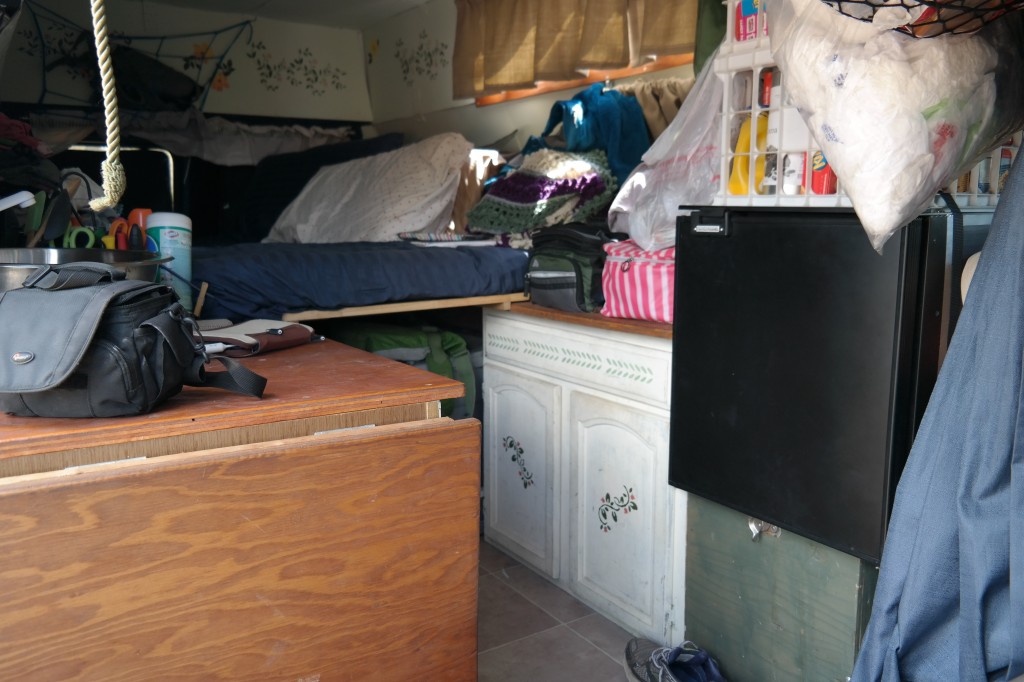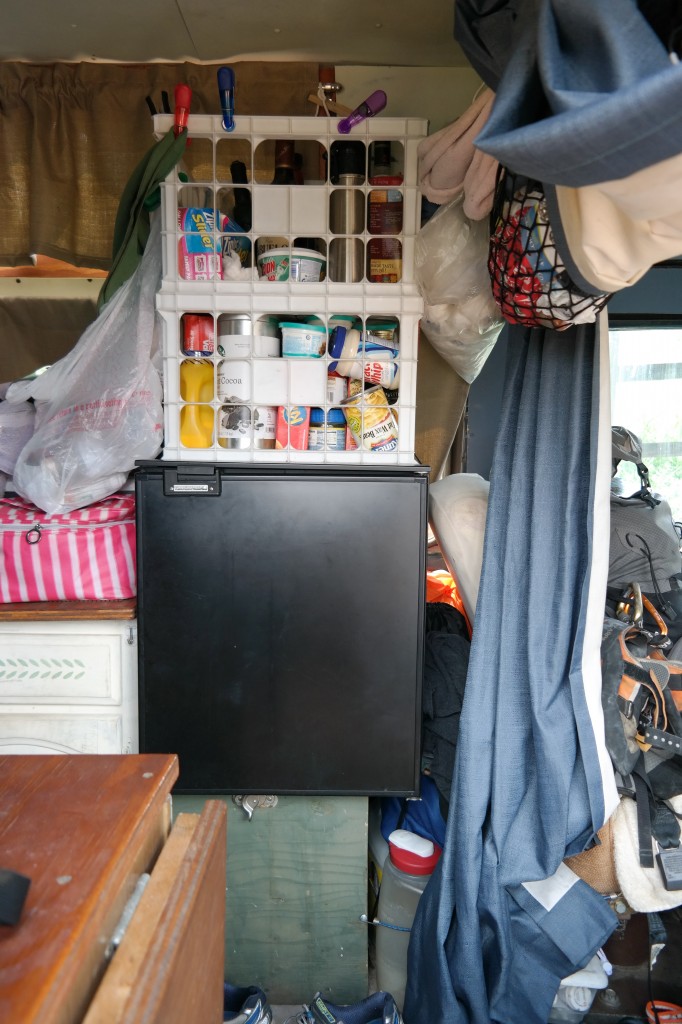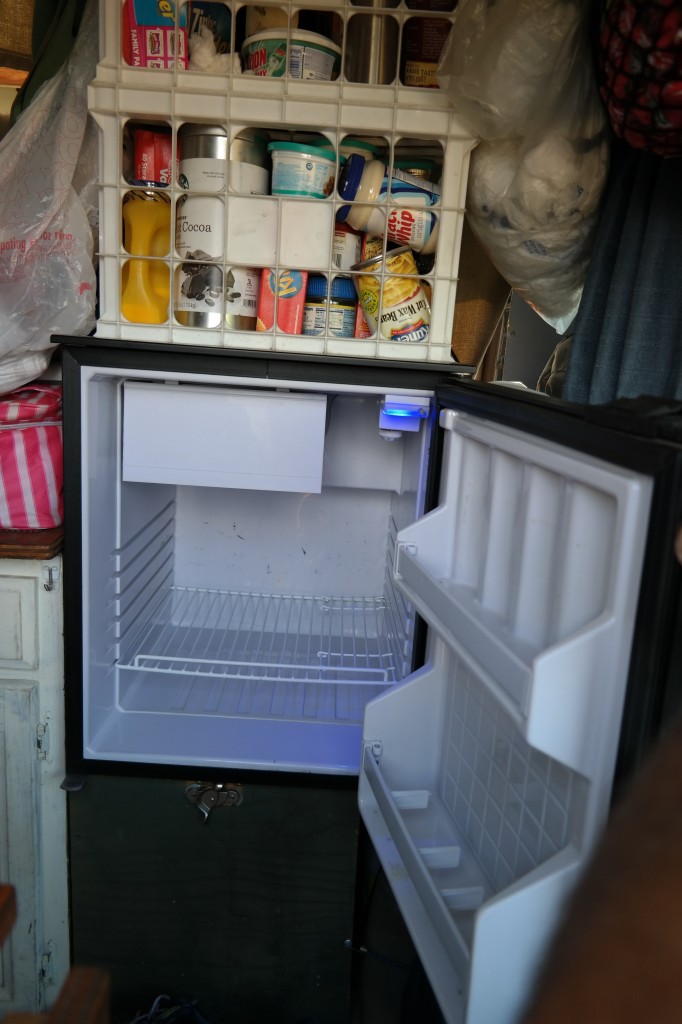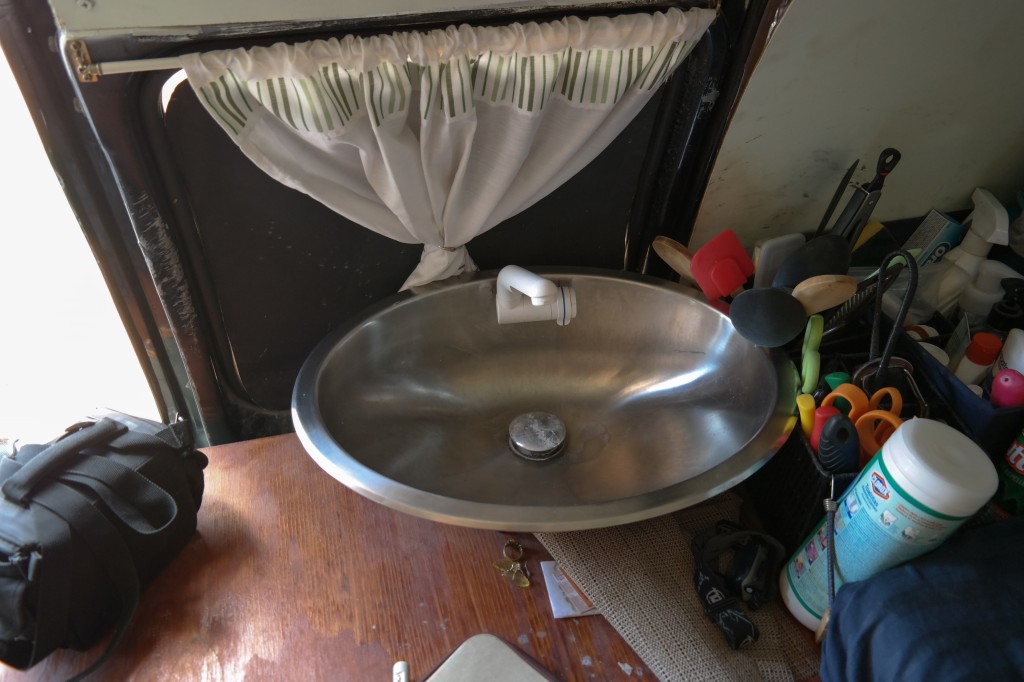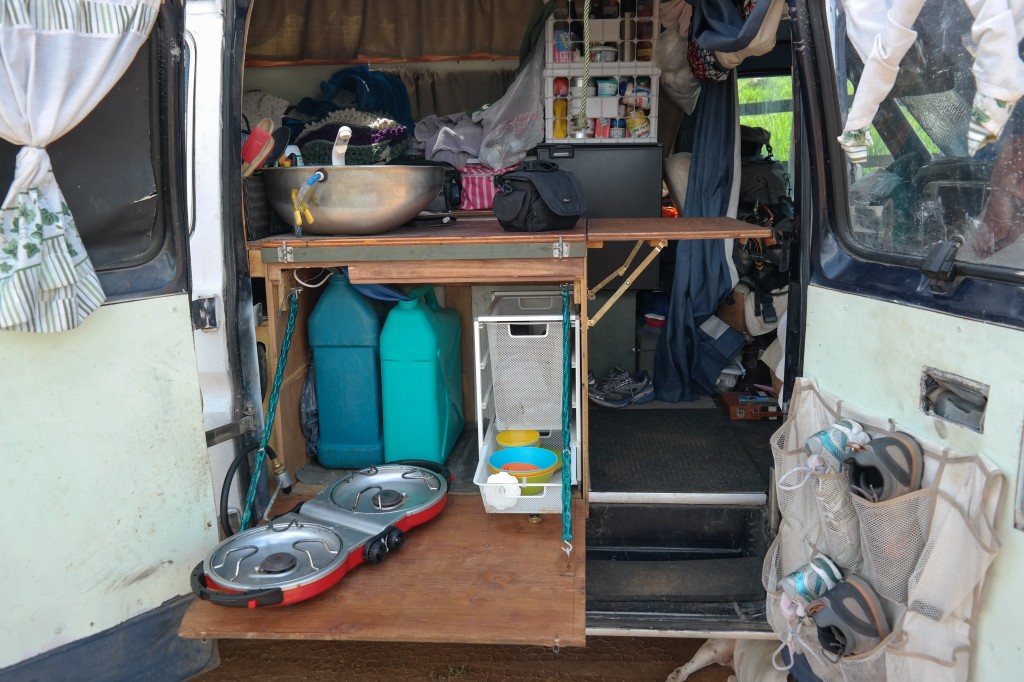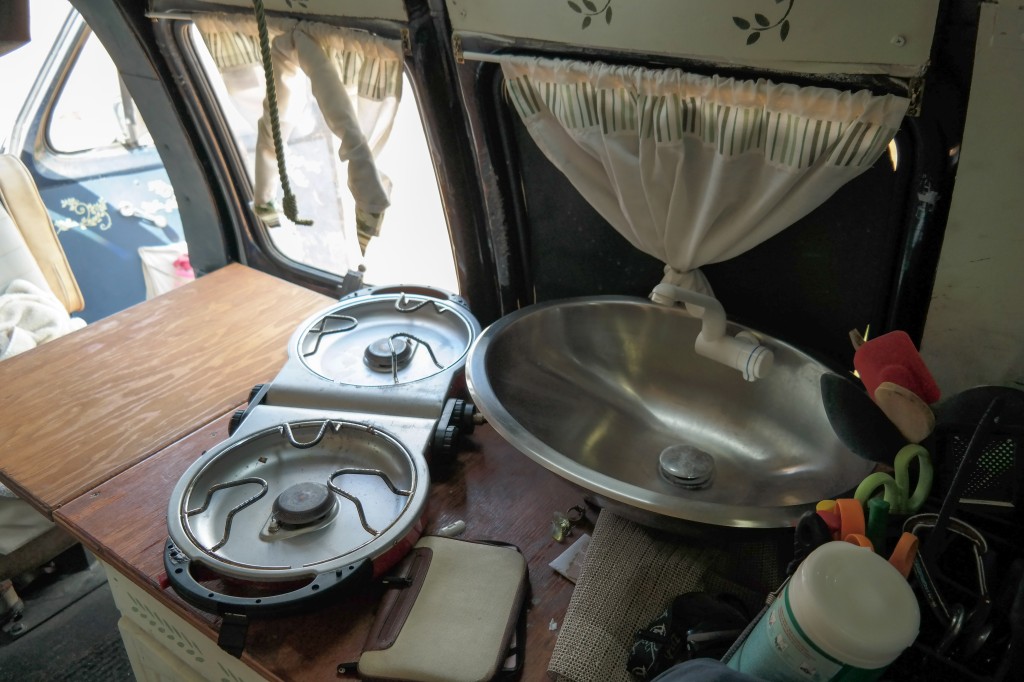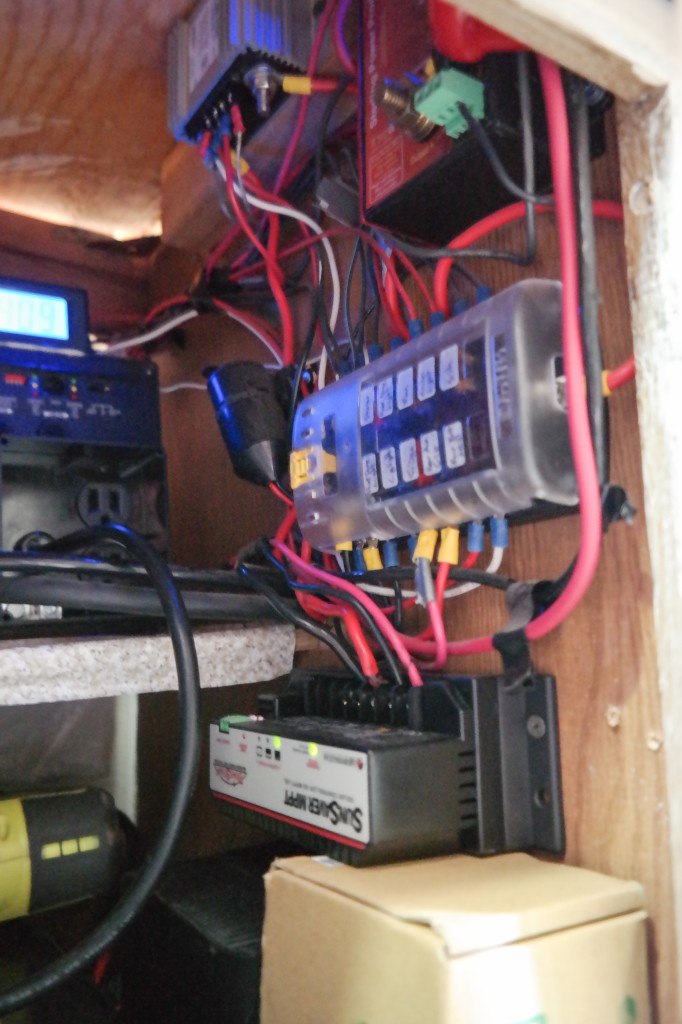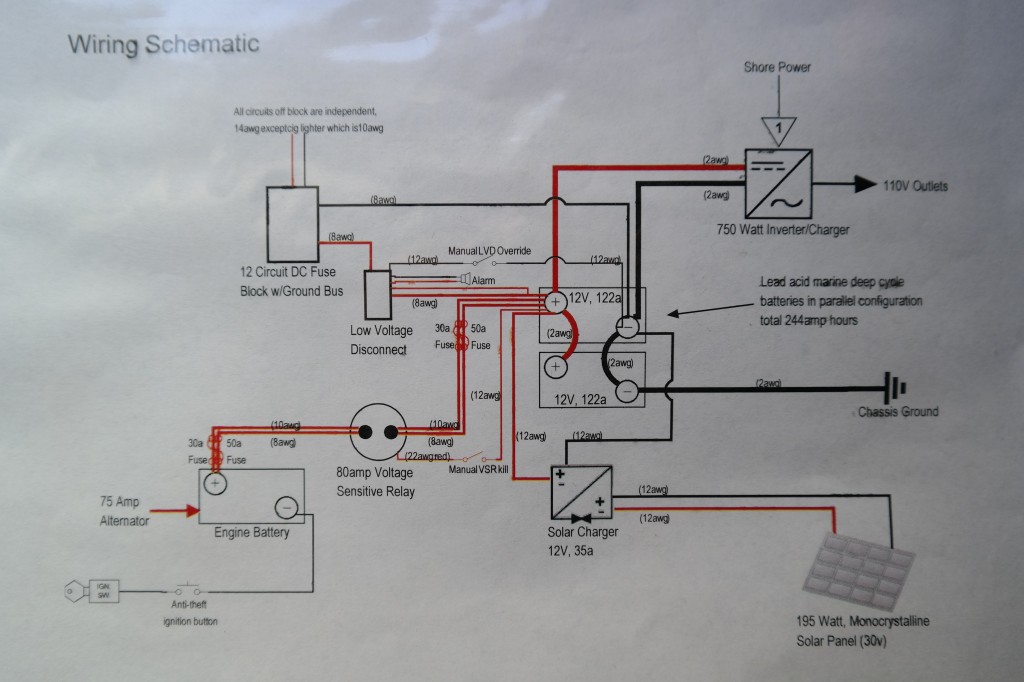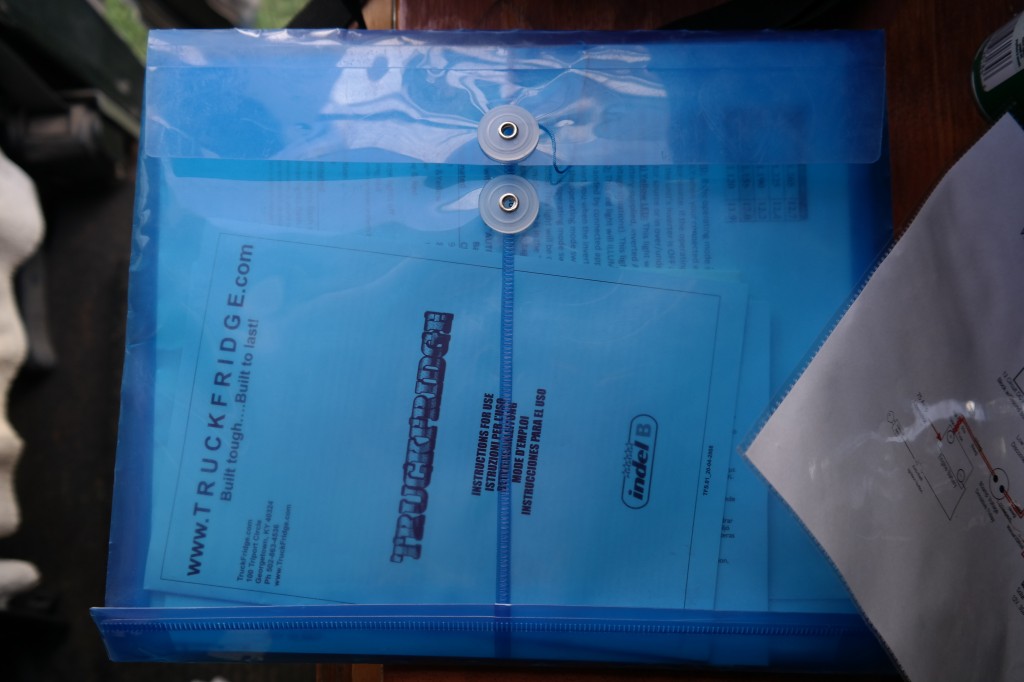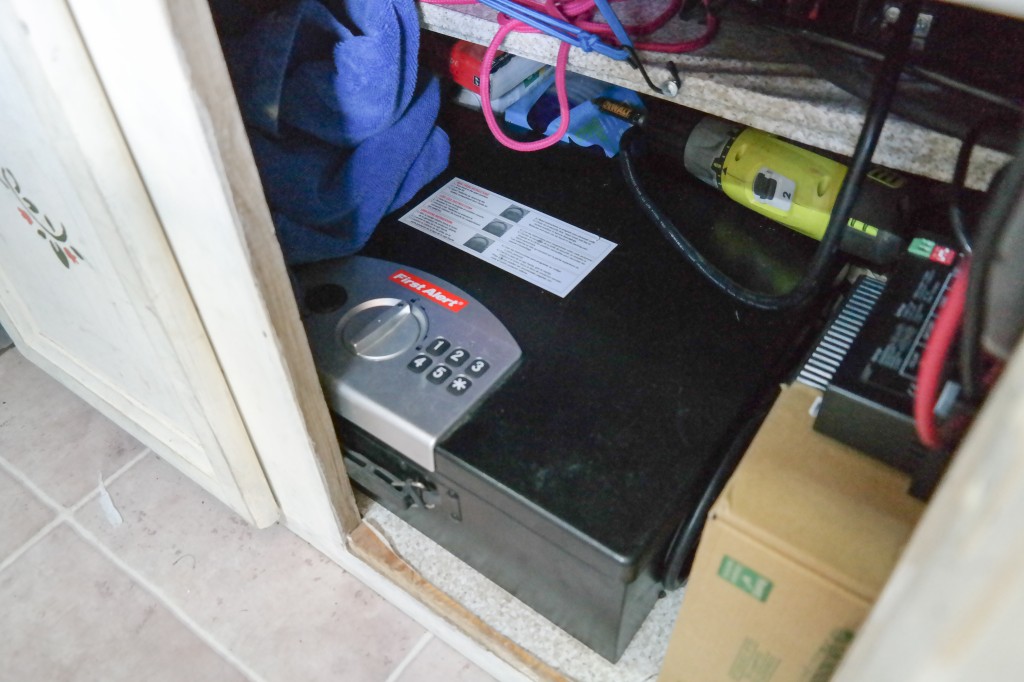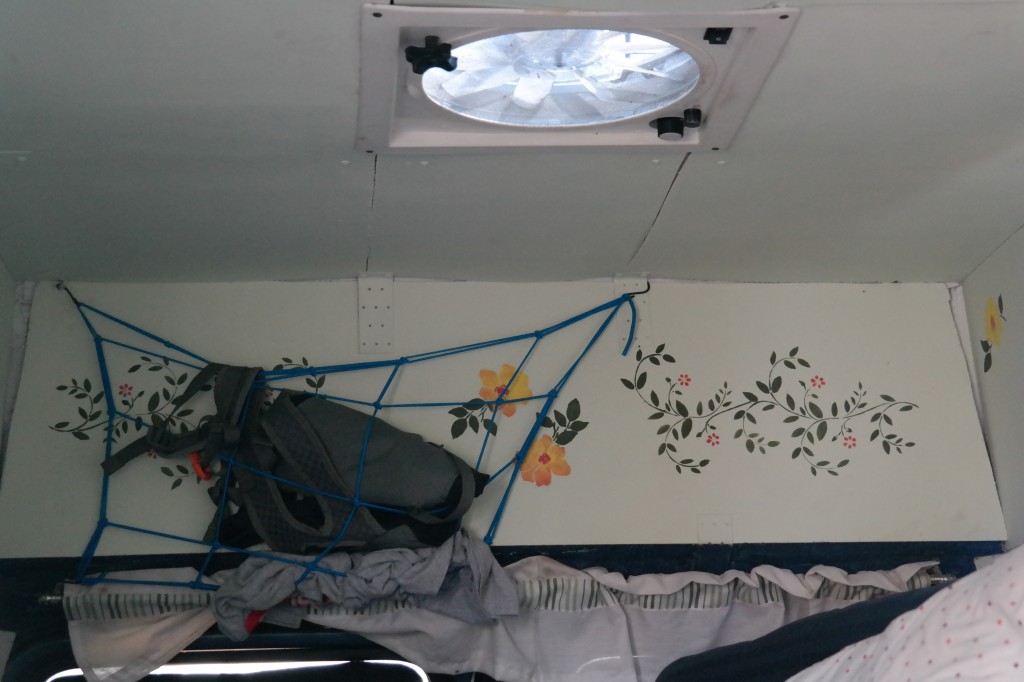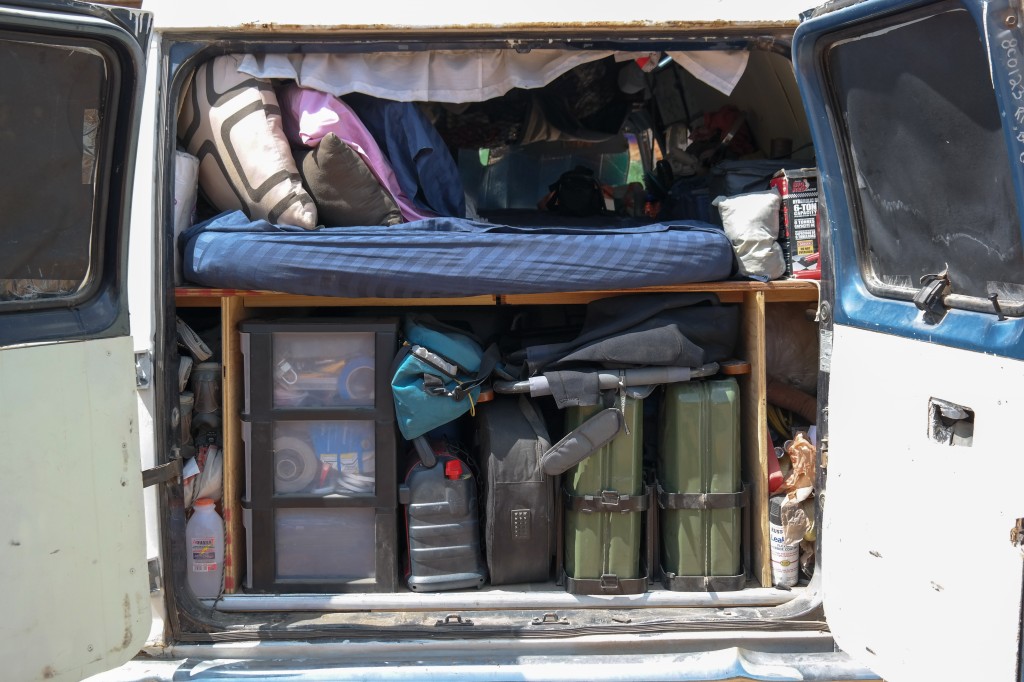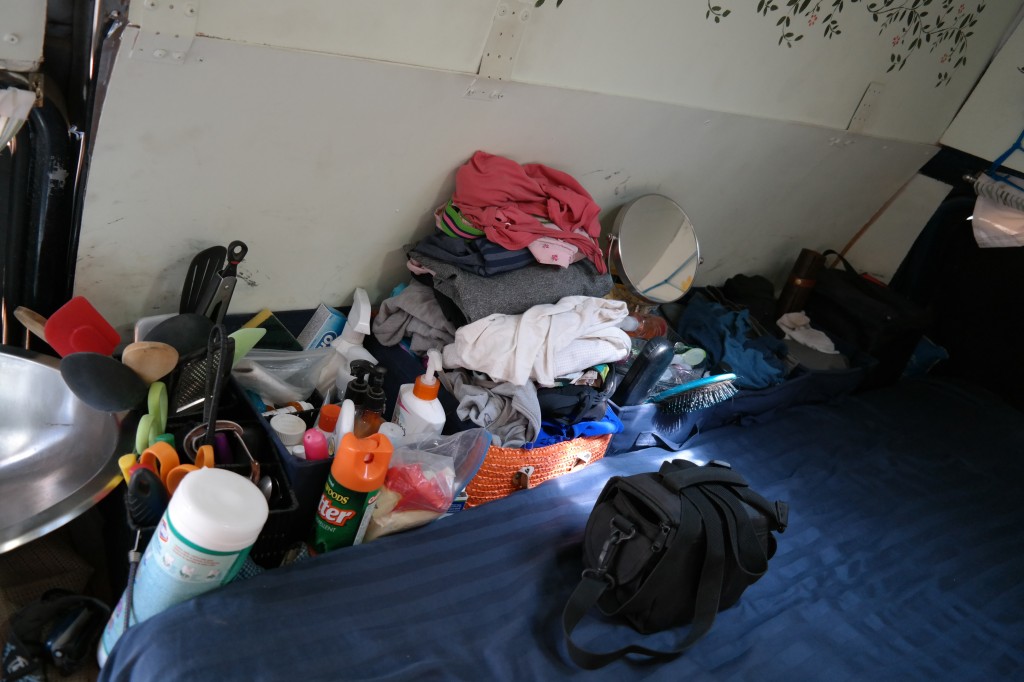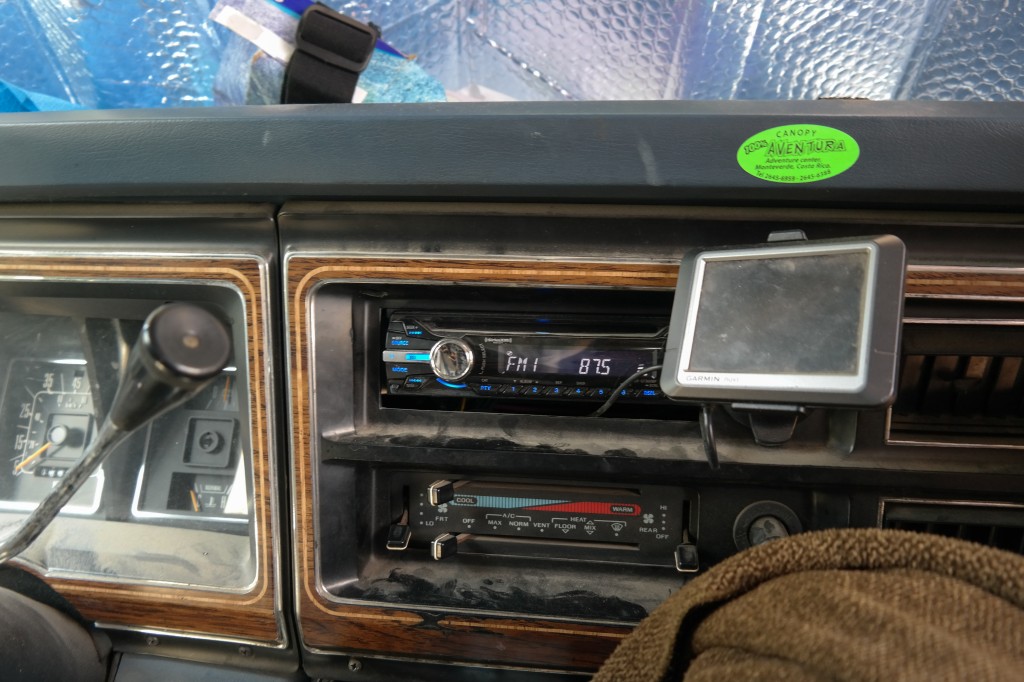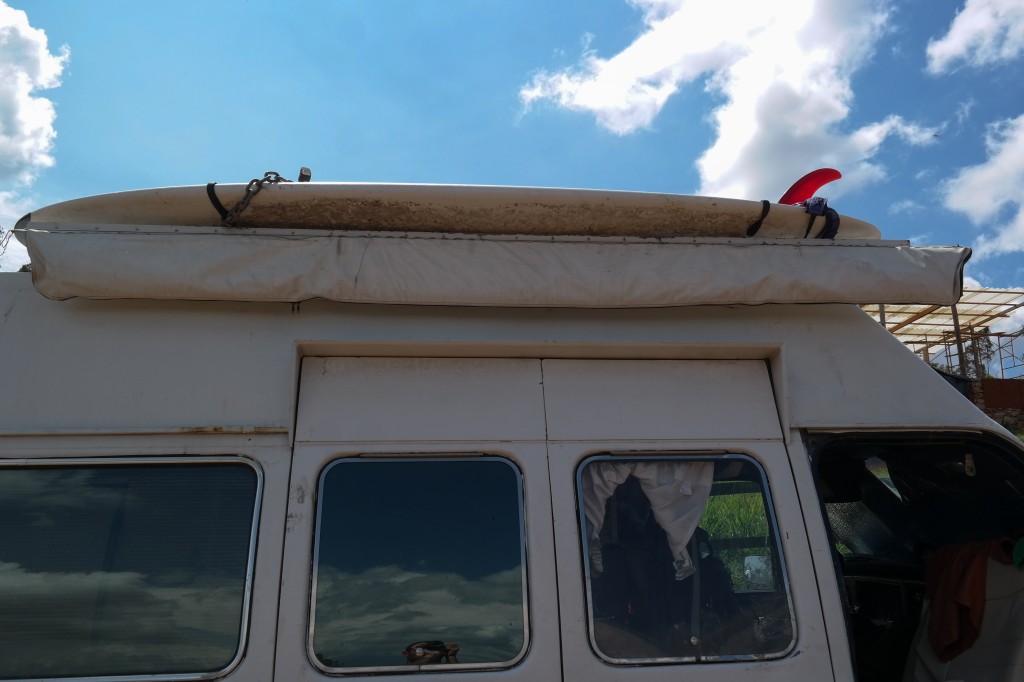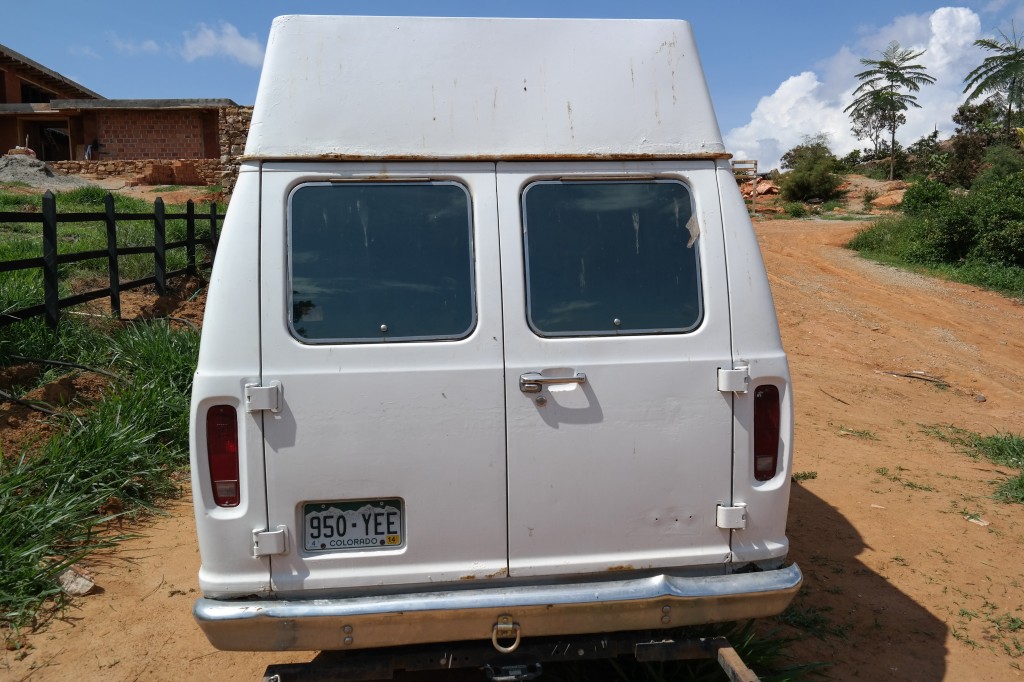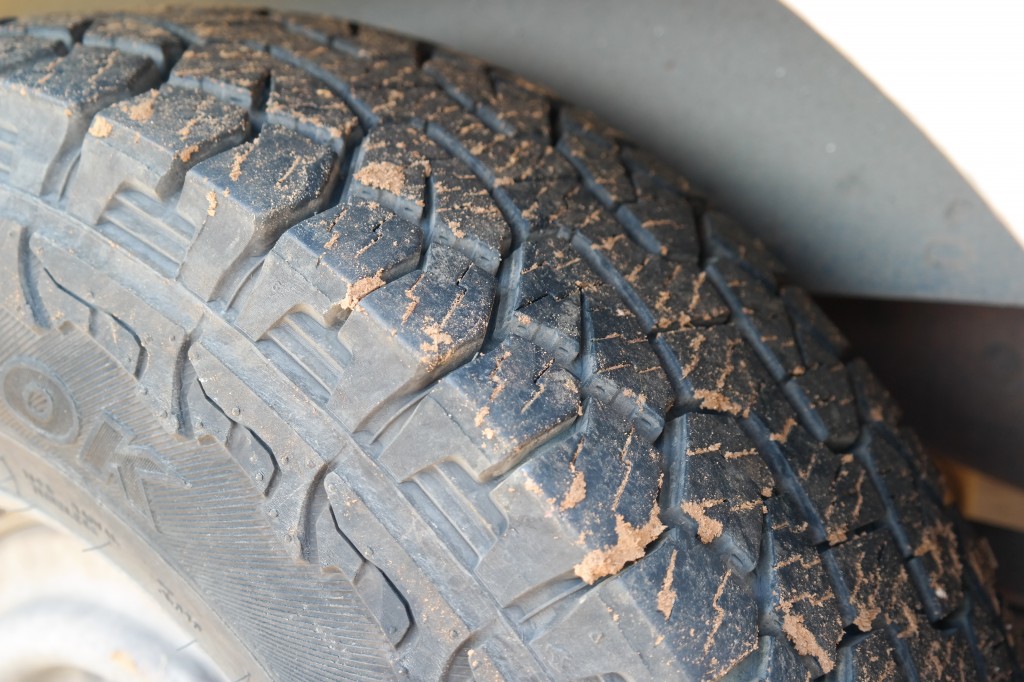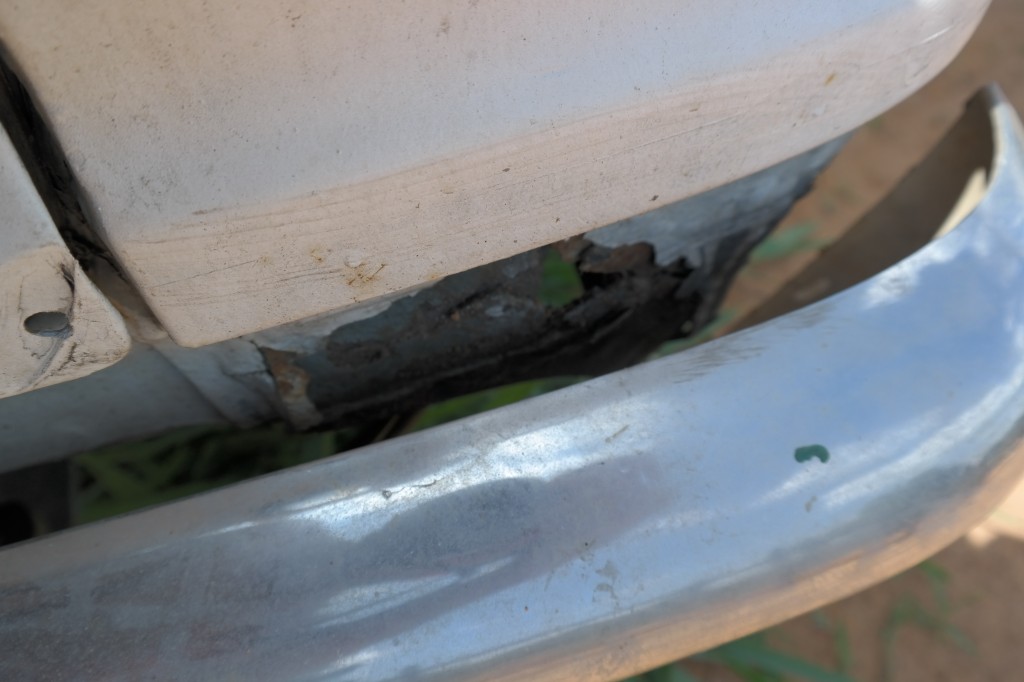 (Views: 2512)