Huaraz
Los Pinos – Right off the road between Caraz and Huaraz is a little bolted crag hosting 8 easy routes. Nothing to write home about, but if you're driving by and want to clip a few bolts you can climb all 8 routes and have lunch in an hour or two. The rock goes into the shade in the afternoon which would be the time to swing by.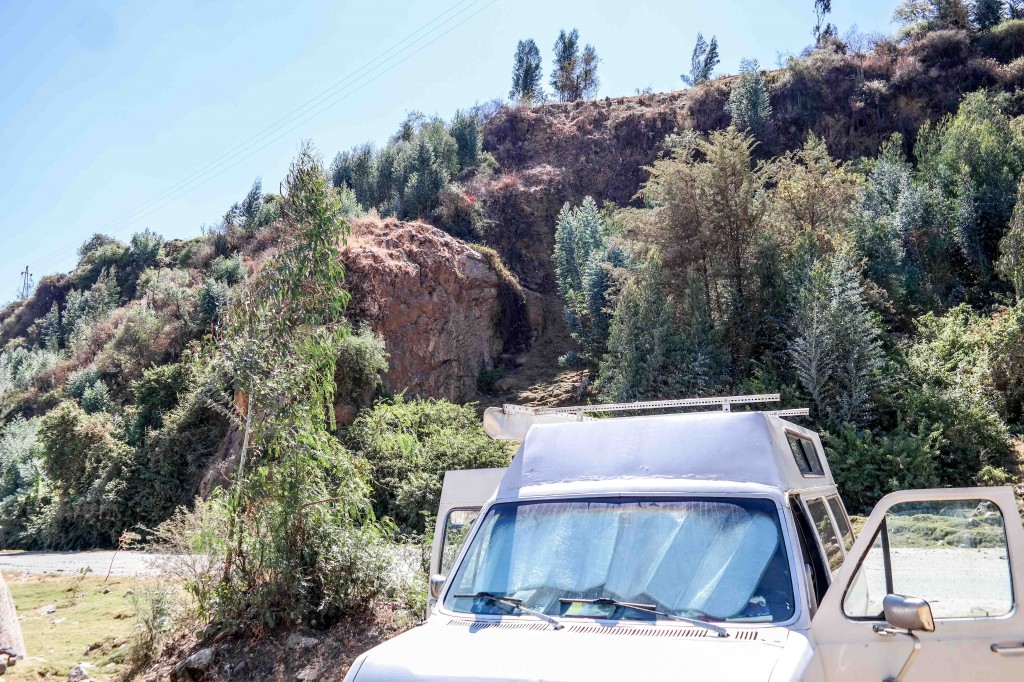 Los Olivos – We walked over to the crag from Huaraz (about a 30 minute walk west of town) to take a look. "Nothing to see here… move along."
Hatun Machay – 40km South of Huaraz you will find paradise. I wish I had known just how awesome the place was so we could have spent much, much more time there. At kilometer marker 111 you will see a little rock cairn and a dirt road, nothing more. Take the rutted dirt road up and over the hill and you will run right into the incredibly badass refugio just for climbers. It's 20 soles to camp, 30 if you want a dorm bed. They have everything you need to be comfy at 14,200 feet: excellent solar shower, full kitchen, fireplace, and they even provide quality topos for the routes. The rock is excellent and well bolted. Bring as much skin on your tips as you can, you're going to need it.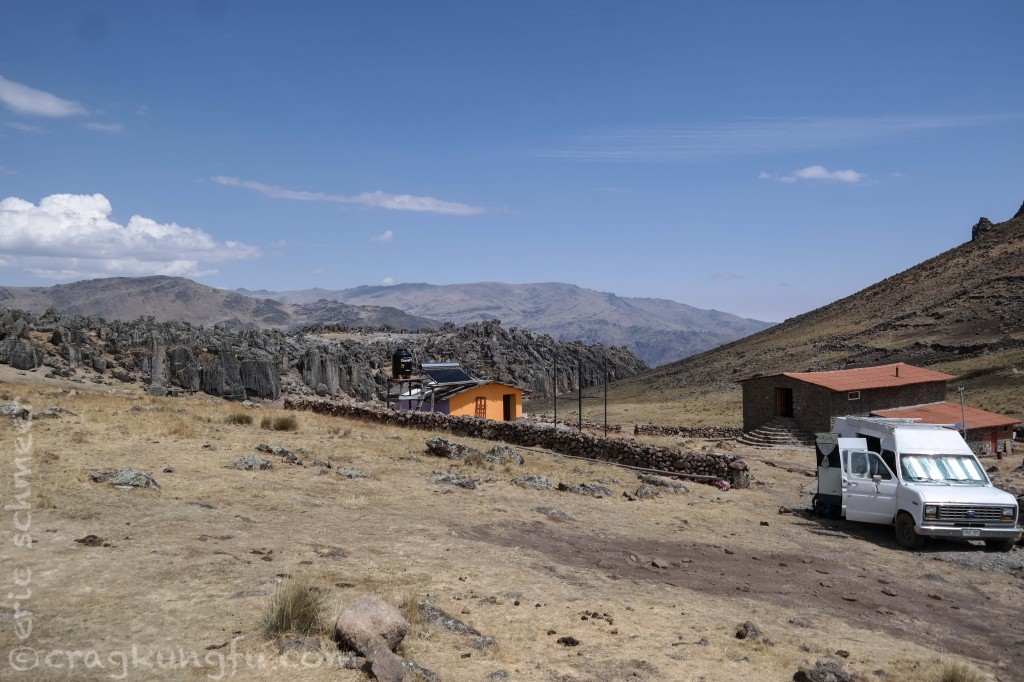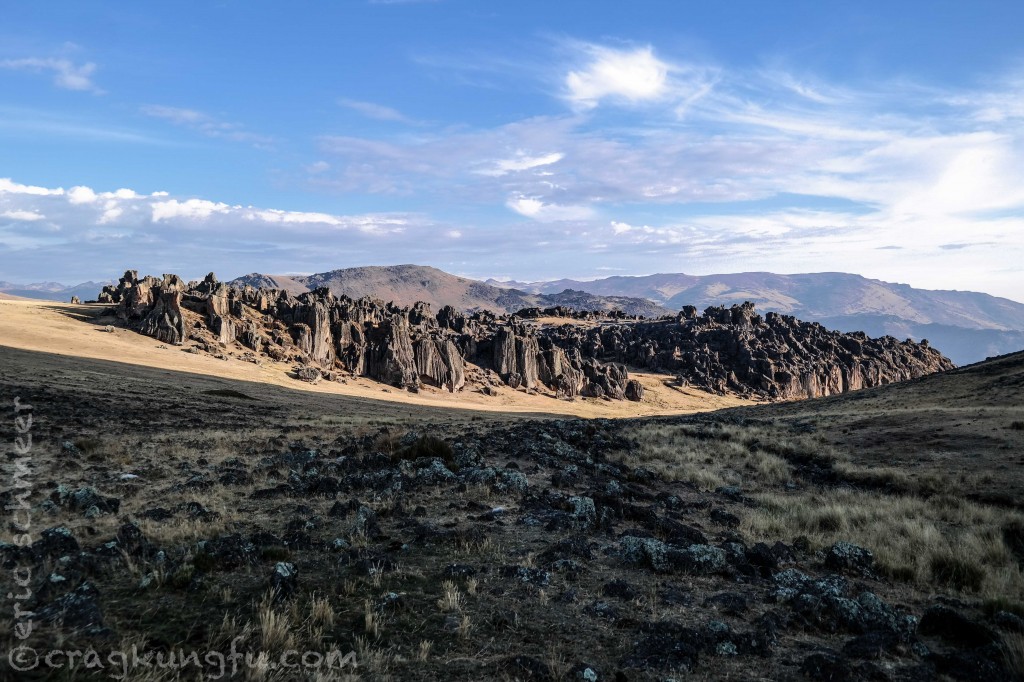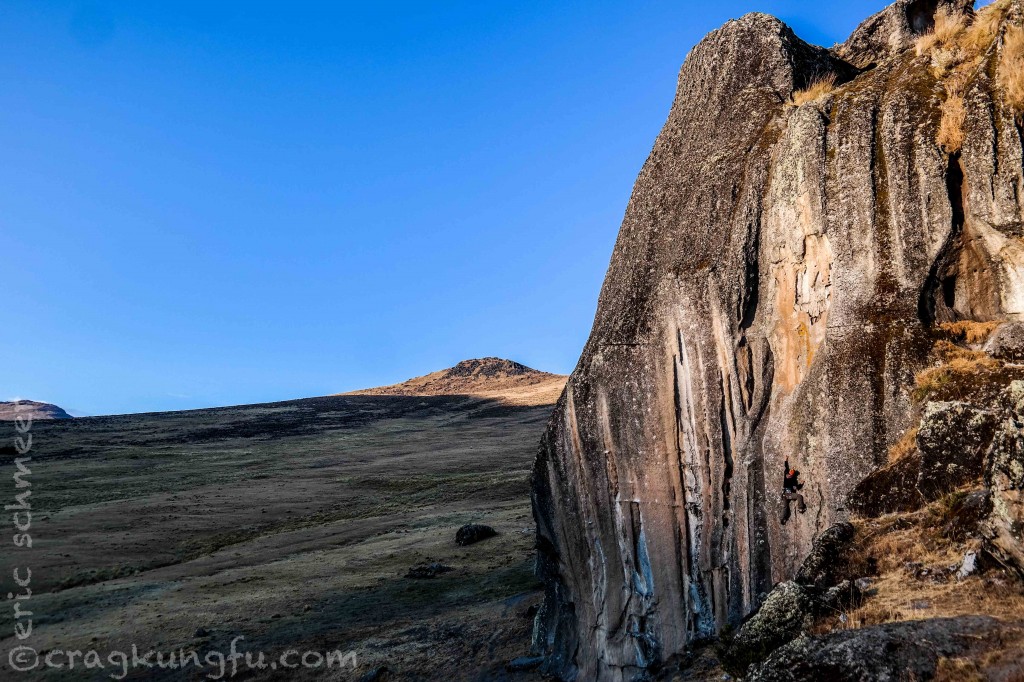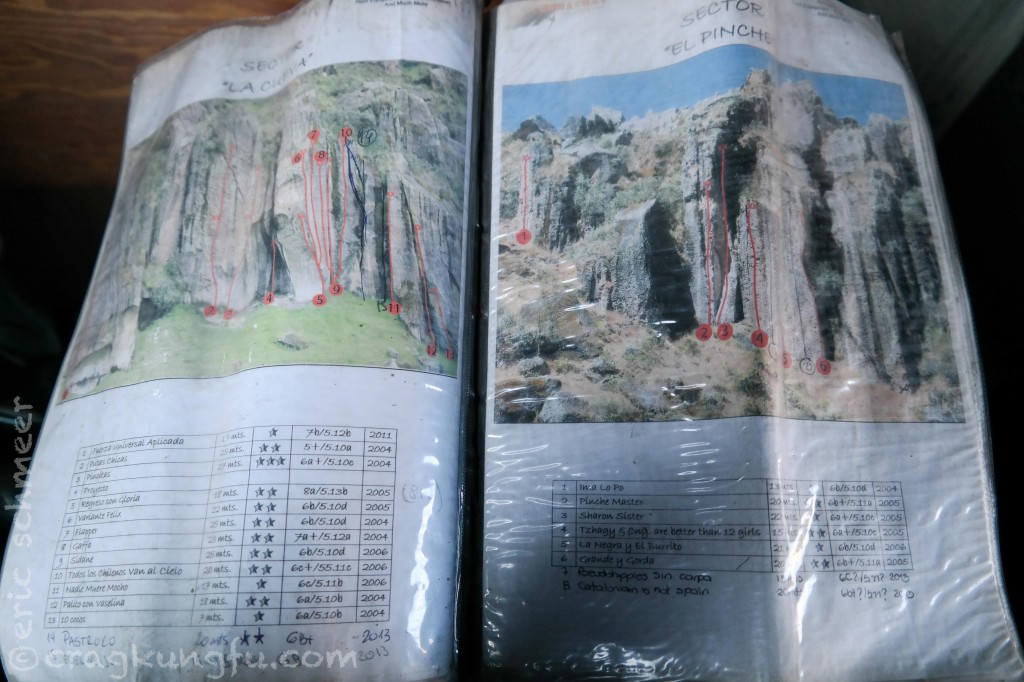 Cusco
Pachan
This spot is mostly for tour companies to take people out for their first time. There are about 5 or 6 bolted lines mostly 5.9. I wouldn't bother. There is a better spot close to town that we'll list next.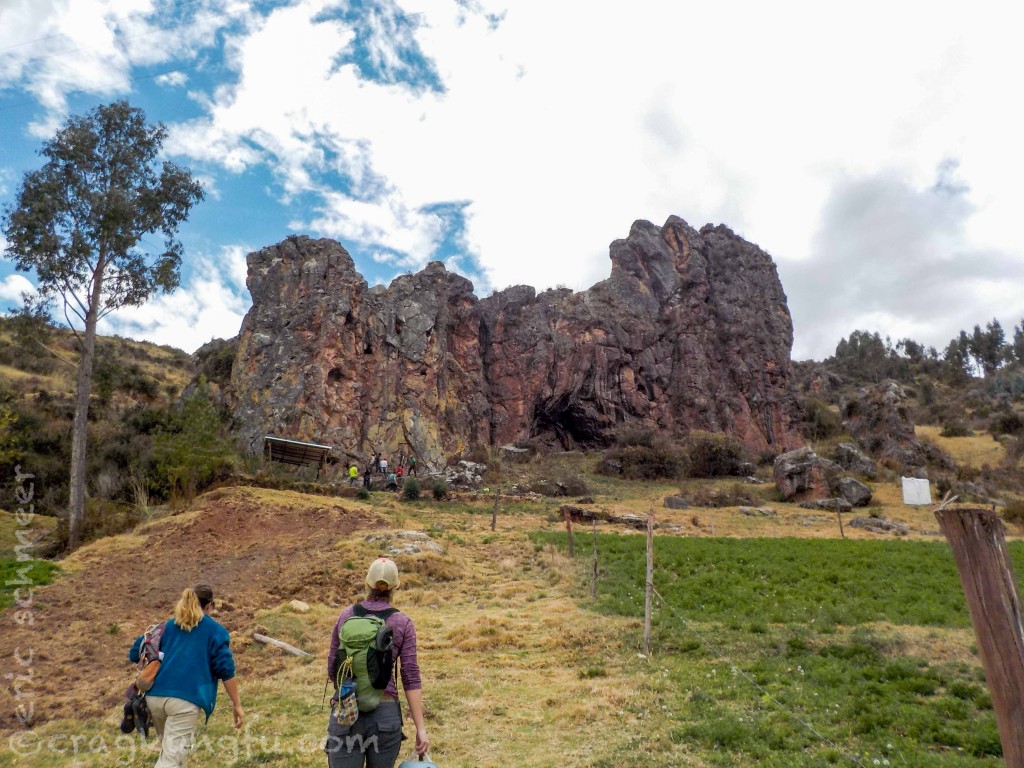 Sector Patacancha
This has some short, but fun lines on it. It's well bolted. The crag is at about 13,000 feet. Around 4-5 5.10s and 3-4 routes in the 5.11 range. To reach this spot continue past the Quinta Lala overlander spot, hang a left on the dirt road across from the ruins and drive about 10-15 minutes till you see the formation on the top of the hill. Alternatively it's about an hour-and-a-half walk from town.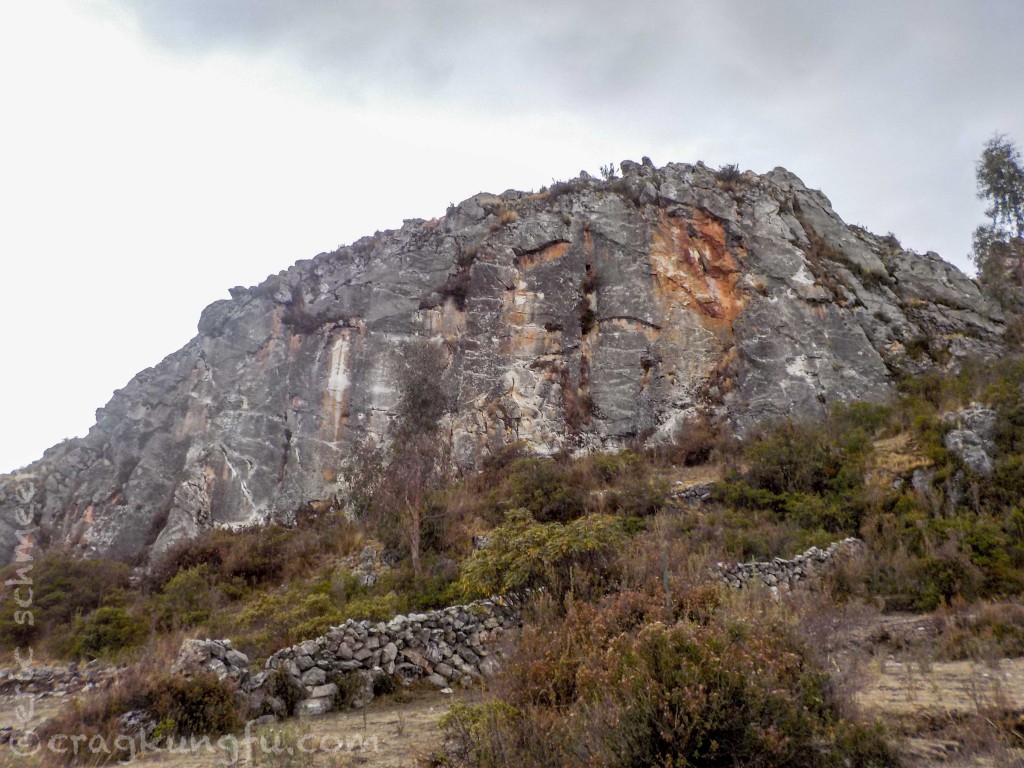 (Views: 566)