Just a quick update. Vegas has been treating us well. After enduring the unseasonably low temps and fleeing the snow that plagued us throughout the beginning of our trip, we finally got the kind of weather that makes you feel all warm and fuzzy inside… like you swallowed a kitten (thank you google).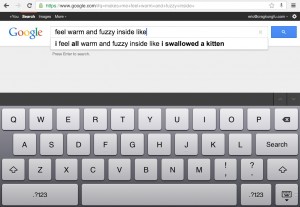 With the sun finally cooperating we were able to get about 40 pitches of climbing in over a week with one rest day. It was great! We climbed some classic long routes up to 800 feet and sprinkled a few sport climbing days in there as well. Niccole linked several pitches together on Olive Oil having gotten comfortable running it out a bit on the unique rock here while I finally shook the cobwebs off my sport climbing memory and started climbing 11s again. We really had a blast enjoying the big classics and the quality sport routes. Seems we could stay here climbing forever if we didn't have bigger, more ambitious adventures looming!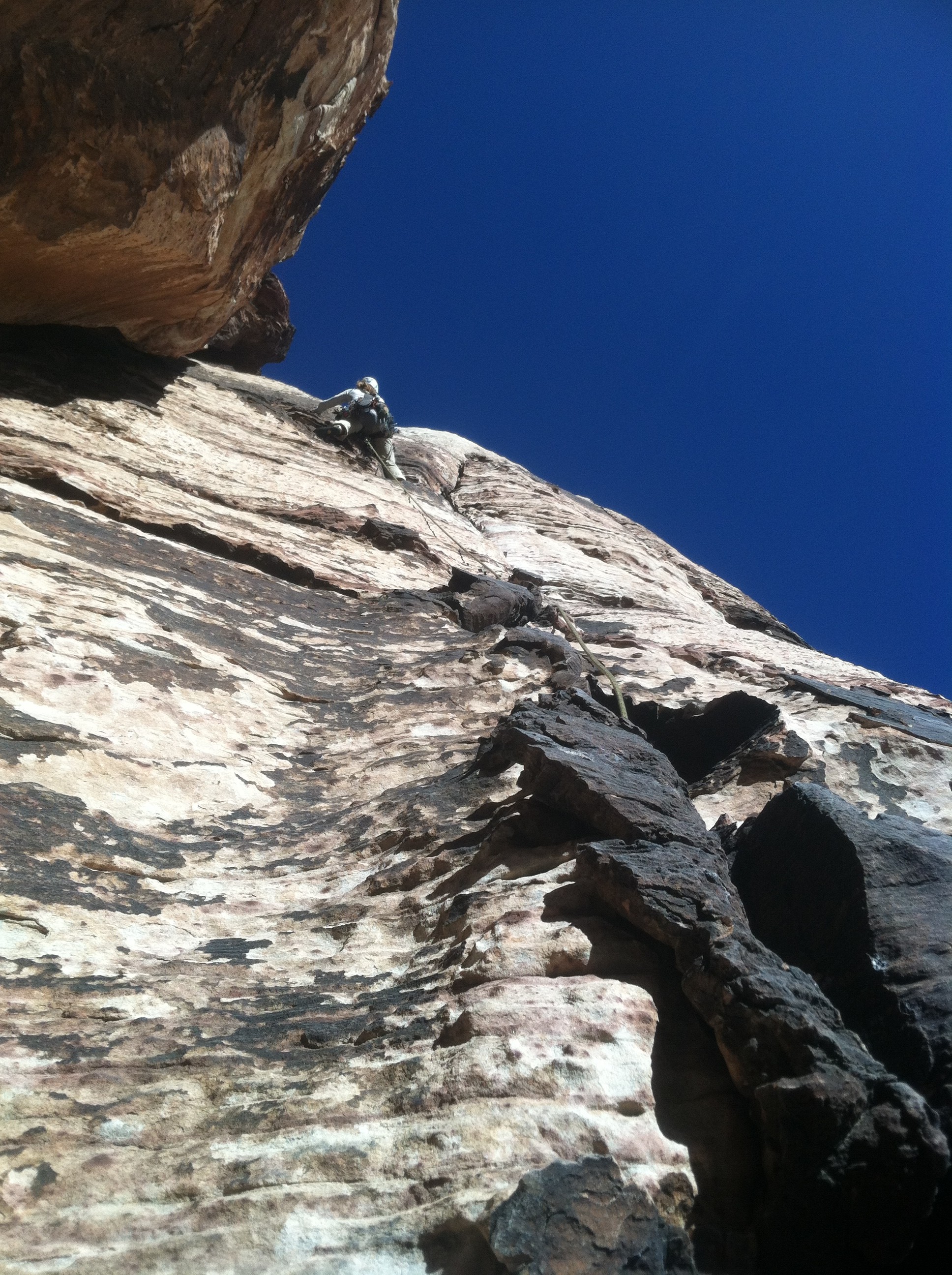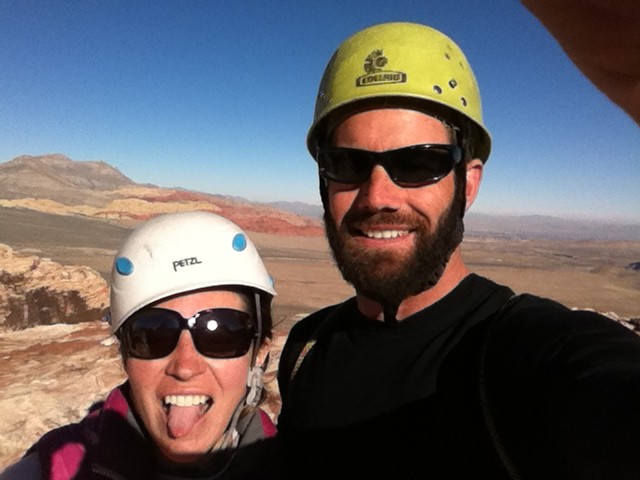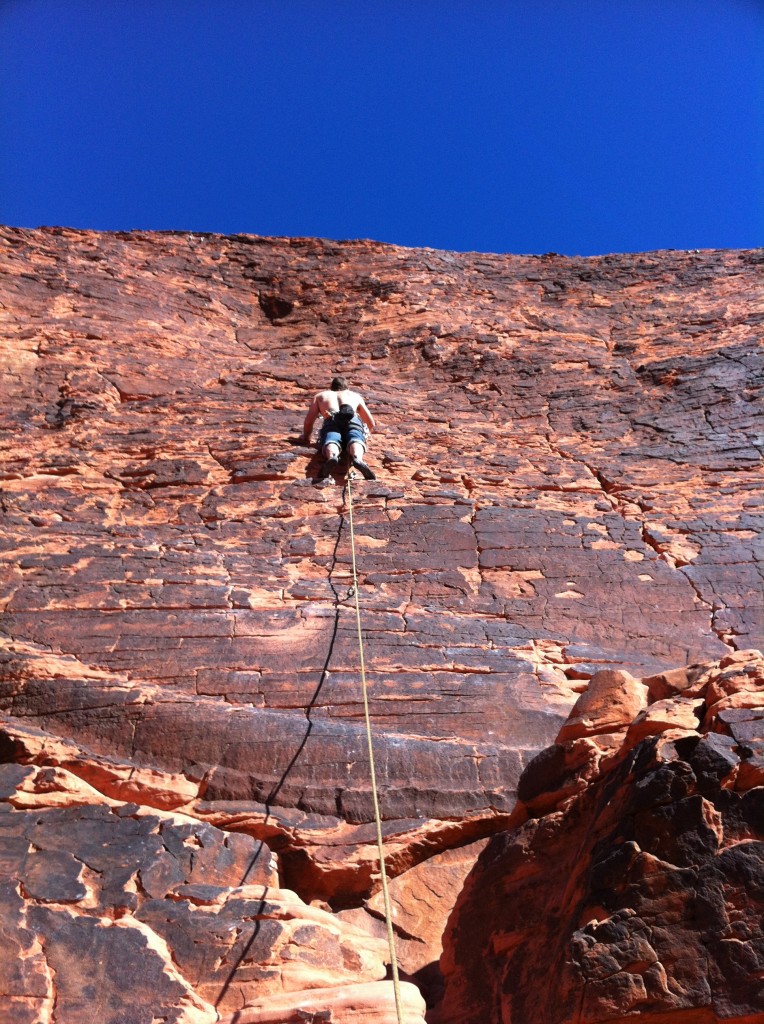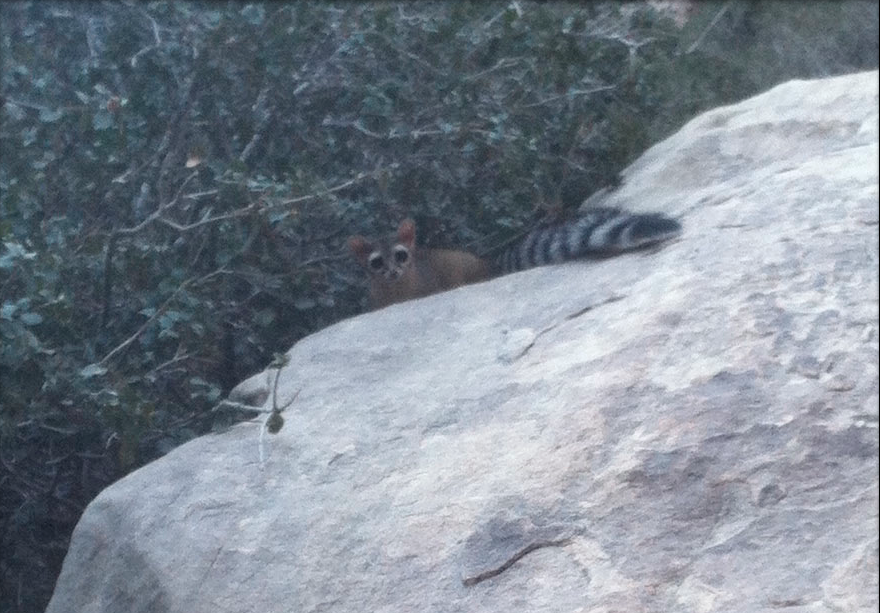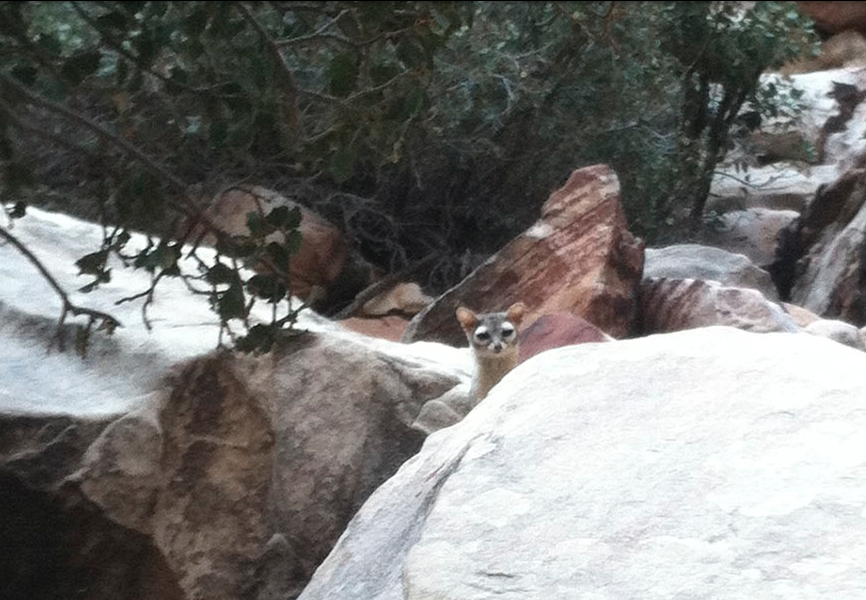 Staying in the US is expensive and to help offset the cost of things we've been stealth camping in the van every night to avoid paying campground fees (we know from experience that the camp ground at Red Rocks kind of sucks anyways). In a city the size of Vegas, it's not hard to find a place to park overnight without issue. The challenge comes in trying to find a place where street sweepers, docking semis, trash trucks, street racing, and other loud, obnoxious noise doesn't suddenly occur giving one a mild heart attack at three in the morning. This is Vegas, and while replete with uneventful loud things at night, there is also the entertaining, or at least less mundane events. For instance, last night I was able to watch a bum fight while laying in bed peering out the back window!
Another interesting thing you might not know (or perhaps this is a no-brainier for you chemists out there), but apparently if you mix sodium hypochlorite and ammonia together you get chlorine gas. No joke. Why is this relevant? Let me explain. Okay it's not quite mustard gas, but let me tell you, it is not a pleasant experience – especially at say, three in morning after watching an exciting bum fight. As you may be aware, sodium hypochlorite is the active ingredient in household bleach. So, say you fill the bottom of a container you want to keep clean and from smelling with some bleach – great, but DO NOT inadvertently add ammonia to it!! I'll leave it to your imagination from here…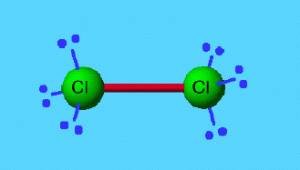 We have had our way with Vegas, we are done here, and we are heading to Joshua Tree and 29 Palms where Niccole's brother lives. Hoping for more good temps and lots more climbing before the coast! More soon unless the NSA disappears us for blogging about driving around in a white van and mustard gas…
"With a bit of luck, his life was ruined forever. Always thinking that just behind some narrow door in all of his favorite bars, men in red woolen shirts are getting incredible kicks from things he'll never know." –Hunter S. Thompson
(Views: 1178)