Dominique and Anne didn't even make it 300 kilometers before they lost control of the van on a dirt road and rolled it. Luckily for them they were both okay and sustained no major injuries. Bertha on the other hand, well, she's done. Completely totaled. After everything we had been through in the Craggin' Wagon, it was pretty shocking and sad to see her like that. While happy to have sold her and moved on, this is not what we had in mind. I saw a long life of adventurous owners, spanish mechanics, and confused border officials for Bertha.
Yeah, maybe she was old and a little leaky. Stubborn, and at times, downright ornery. But she was a work horse. And more than that, she was a safe place to hangout and plot our adventures in. There were a lot places we visited that made the inside of Craggin' Wagon a sort of escape. It was our sanctuary and a reprieve from the challenges of travel.
We had an unspoken deal with Bertha. We agreed to spring her from the Police Auctioneer's jail in Denver and make her a sexy international traveler. All we asked in return was that she wouldn't quit, even if she was struggling, until we were somewhere where we could get her proper care and attention. She didn't let us down and I like to think we didn't let her down either. She had a good life. She's been to places most 88′ Ford Econolines never even dream about.
She died a happy van in an unfortunate circumstance. We'll never forget you Bertha! You will live on forever in our stories and photos. Raise a glass amigos. Here's to the Craggin' Wagon. May she rest in peace.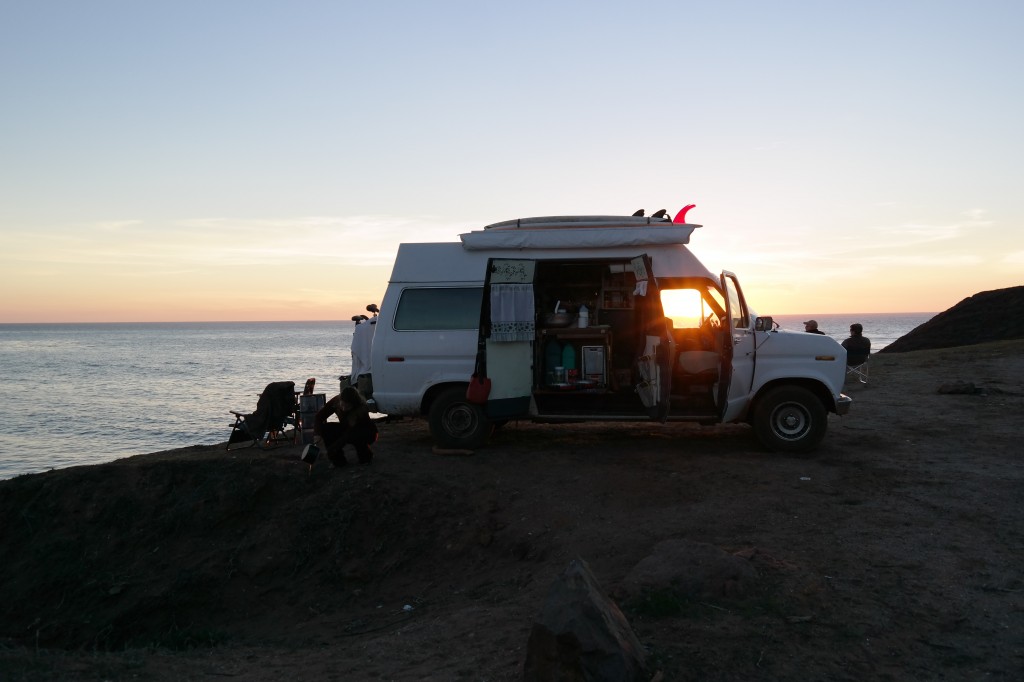 (Views: 1213)