Well, to begin with the van only came with one seat, and not even a comfy or safe one at that. I figured it would be nice to be able to rotate them around when parked to sort of expand the living area a bit. A quick search on the web showed many sites selling various combinations of swiveling bases and chairs, but they were all very expensive – hundreds of dollars per piece it seemed. I set about trying to find used ones and located an RV junkyard in a small city outside Denver. They weren't a matching set, but as we'll likely be making or buying newer seat covers for them, I don't really see that it matters all that much. especially with each swivel base chair combo only running $75!
The hole pattern for the mounts in these old Ford's is peculiar to say the least. With the steel plates being as thick as they are I figured the installation would be a pain. Apparently one of the seats came out of an old Ford – I was shocked to see the holes line right up on seat 1. Not the case of course for seat 2.
So, I drove the truck right into the warehouse at my job after work yesterday and began the mod. Having access to a metal fabrication shop is a nice perk of doing IT for my company! As I mentioned, the steel is thick and having an industrial caliber drill press was a huge help here.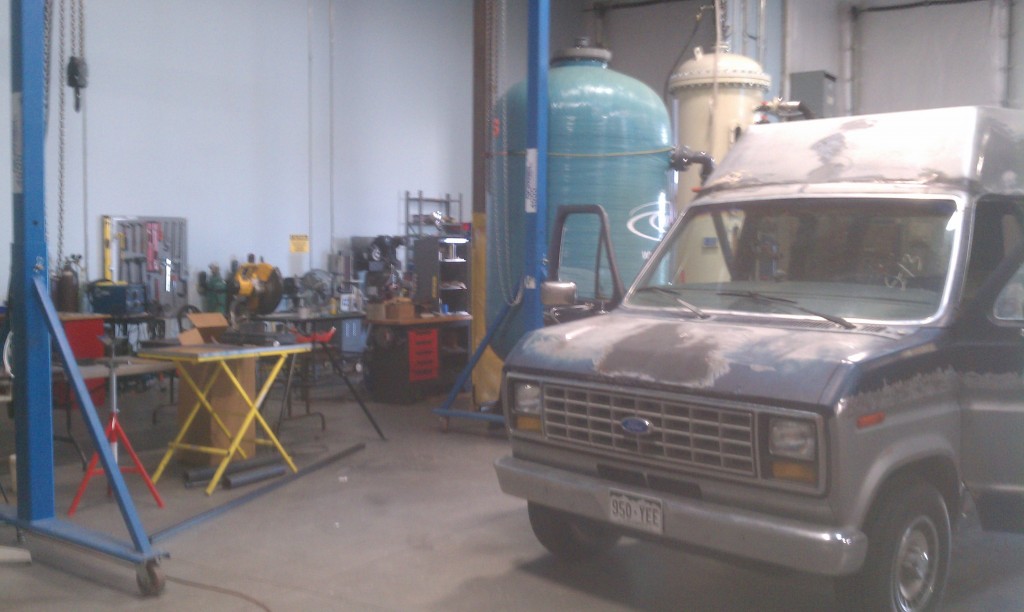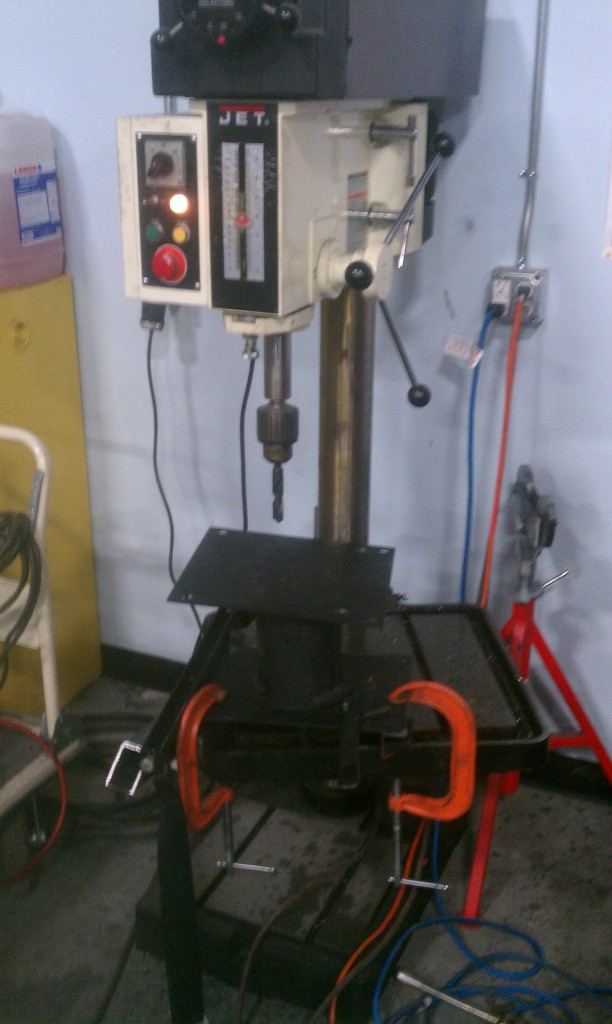 Having used my template to determine where to add holes I drilled them out and bolted the new base in. You can see my buddy and I testing the extended living room feature out in the van with both seats installed and swiveled into relaxation mode!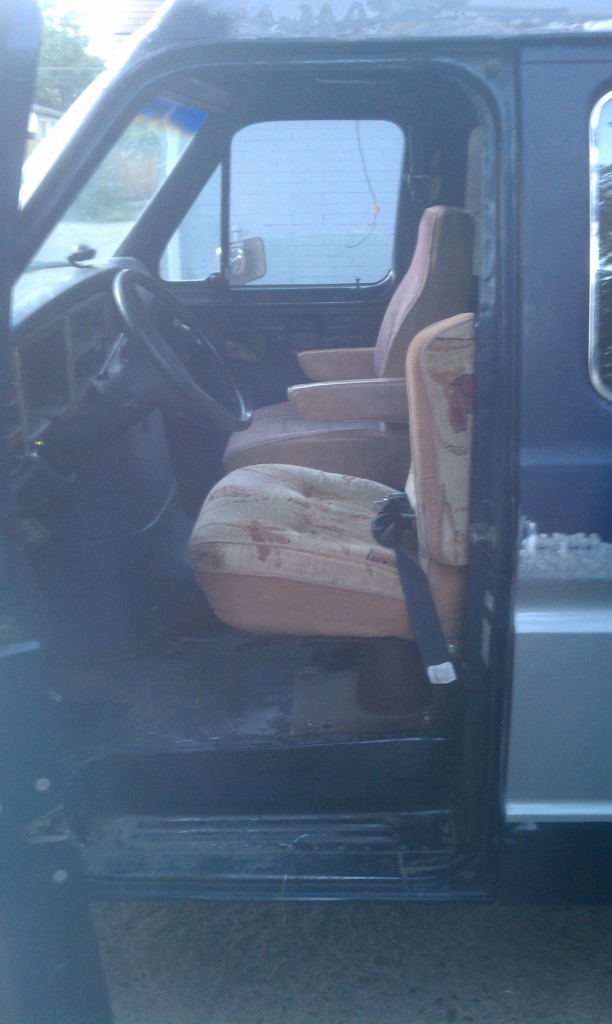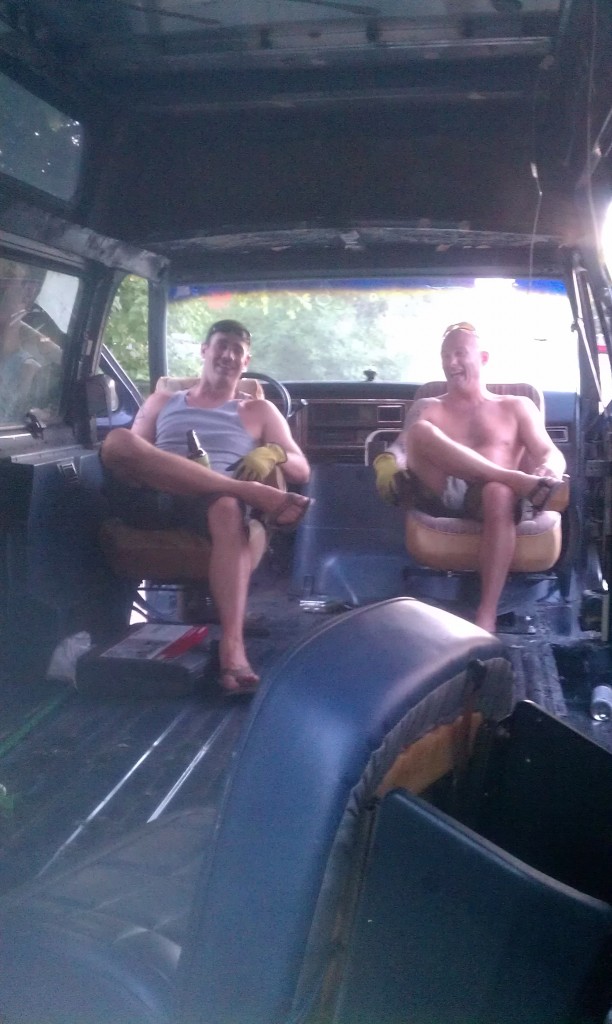 (Views: 107)