Before we get into the bribing of officials, the unfortunate (likely) kidnapping, and the earthquake, let me just say that we have felt quite safe in Panama and actually really like it here! So don't worry, we're fine (Mom)!
But first off, Boquete, wow! What a cool town. We literally got stuck there. After suffering in the heat of David for a night on the beach we hurried about a half hour up the road and were rewarded with an entirely different, cool climate! Rock climbing, mild temps, beautiful cloud forests, and a cheap place to park the van and plug in… perfect!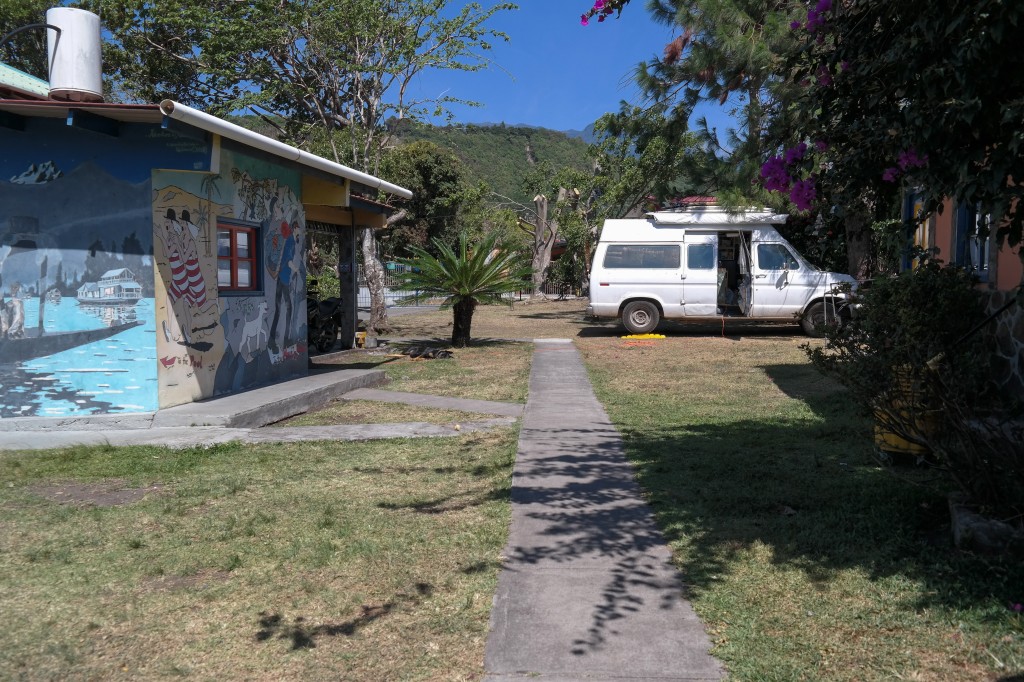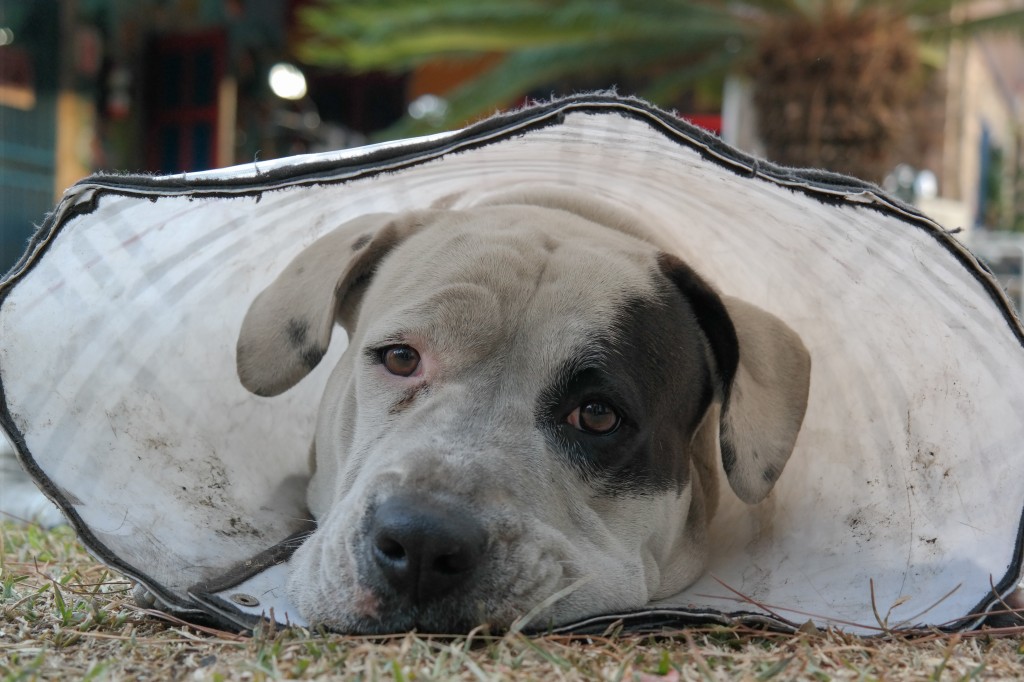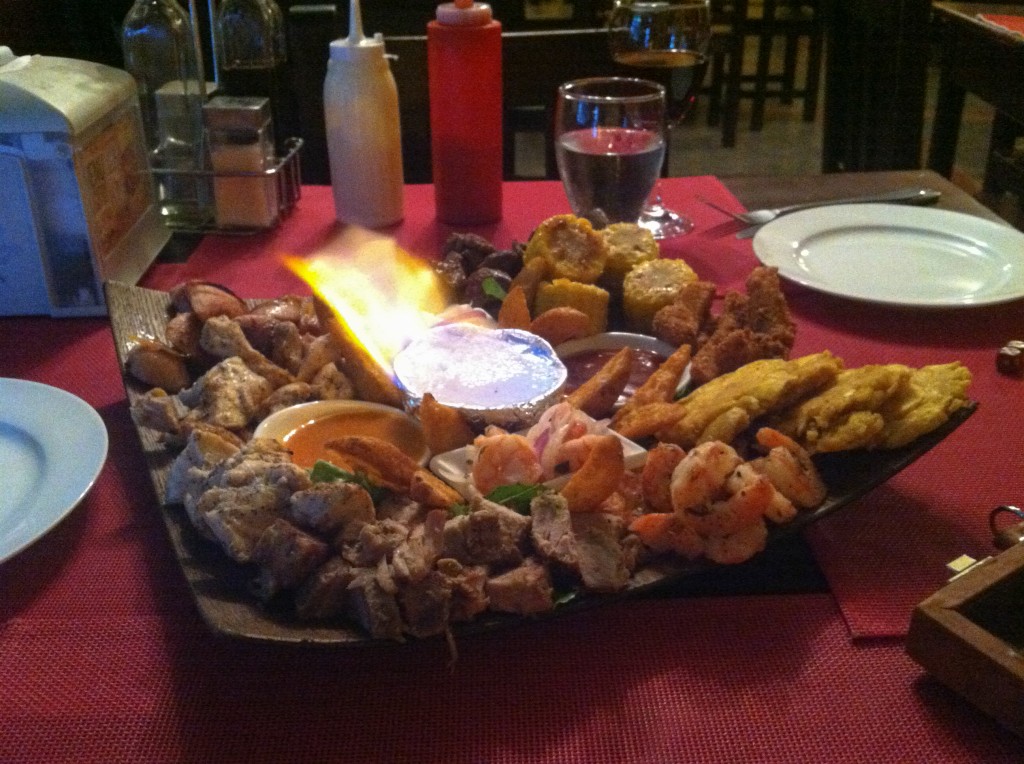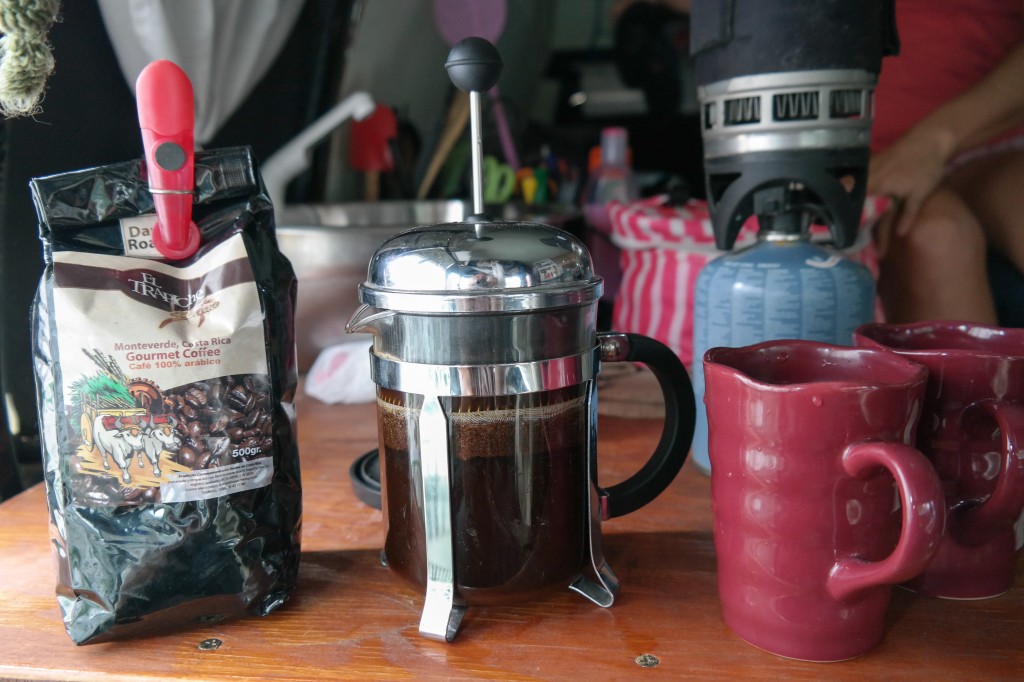 Rock climbing here is… different. Very few people just show up with gear and do there own thing. The local climbers were very nice and stoked to see people leading the routes. We climbed just about every half decent looking route at the two main crags. The crux for most of the routes was the wildlife! Two varieties of wasp and a bee hive made things tricky on lead. Just as I neared the end of one line a local mentions to Niccole I ought to proceed to different anchors to avoid the bee hive. He mentioned this just a few seconds too late. I got swarmed! I was able to retrieve my quickdraw and bail suffering only one sting, or bite – they were weird little buggers. Hidden among the unique, grid-bolted basalt formations were a handful of very fun routes and it was great getting back into climbing shape for the looming Columbian crags. On Sunday a lot of tourists showed up and watched us. At one point I lowered Niccole after she finished a route and when she touched back down on the ground the entire audience applauded – hilarious!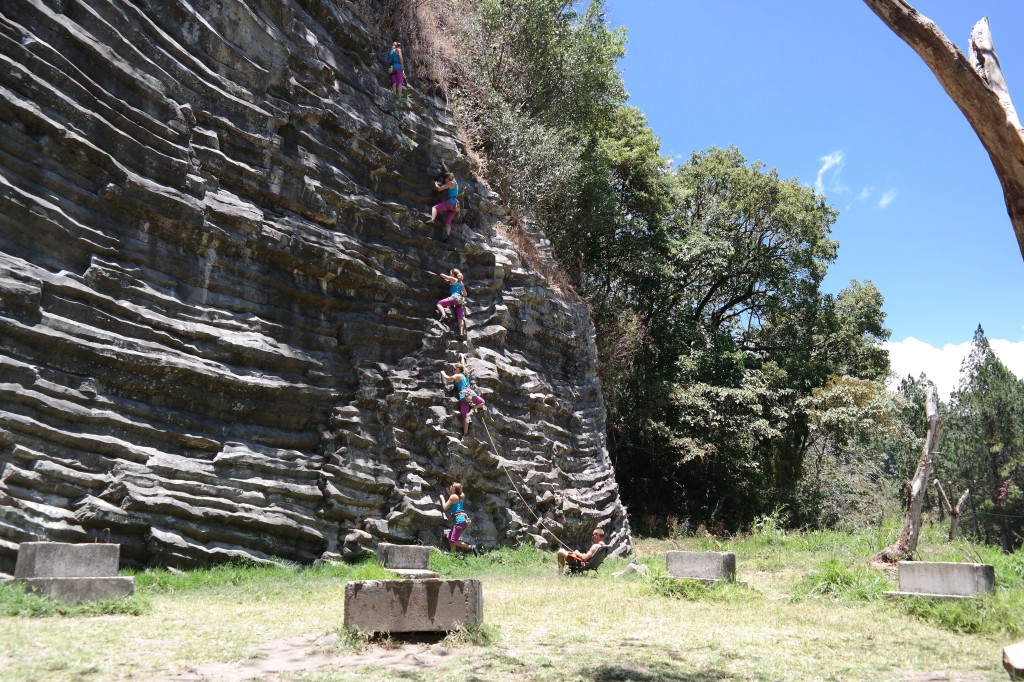 In between trips to the crag we explored many of the other beautiful places Boquete had to offer including waterfalls, cloud forest trails, and even an abandoned castle! Tons of pics, hard to choose between them all!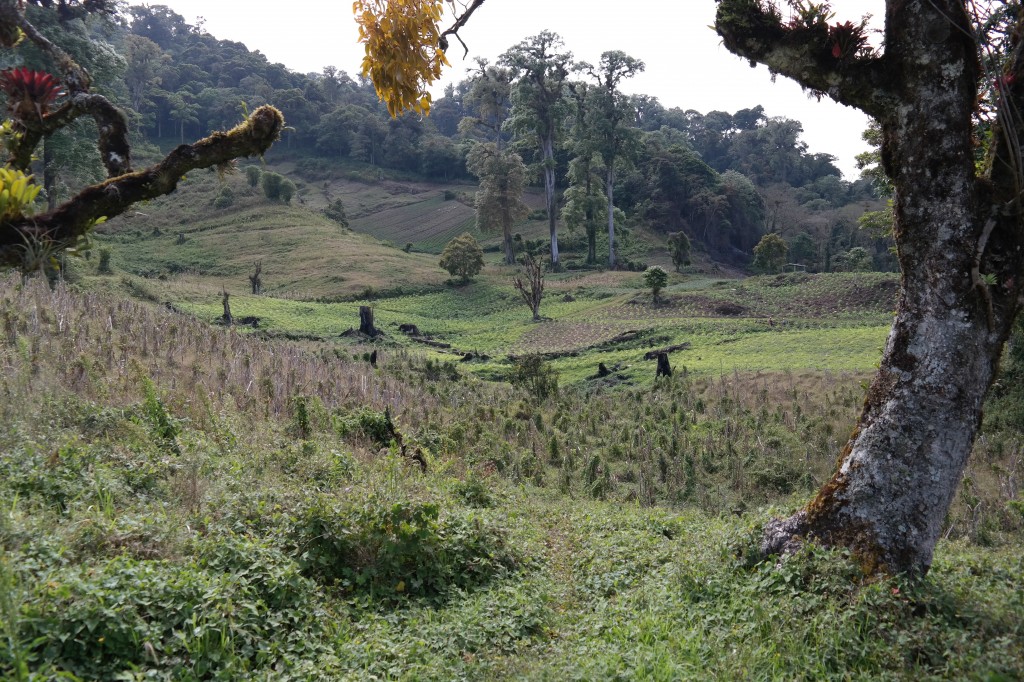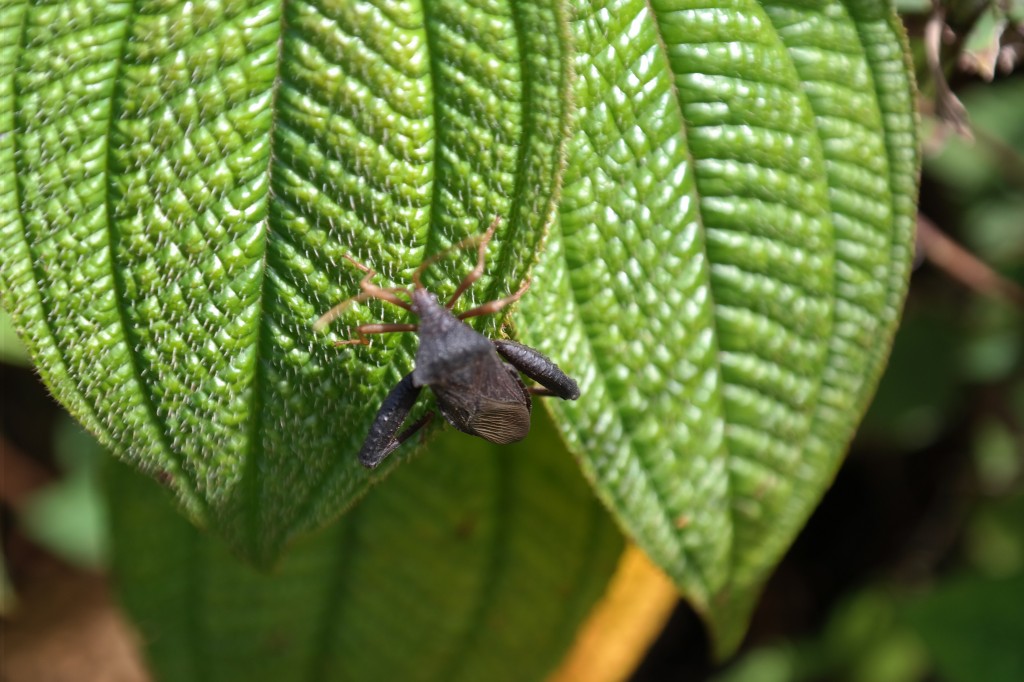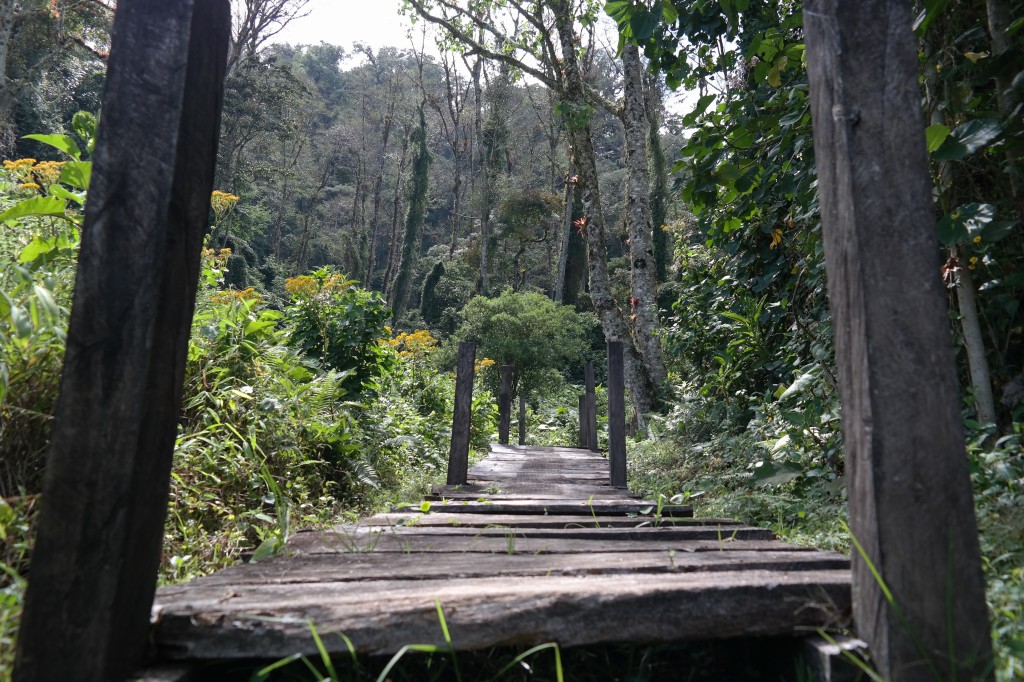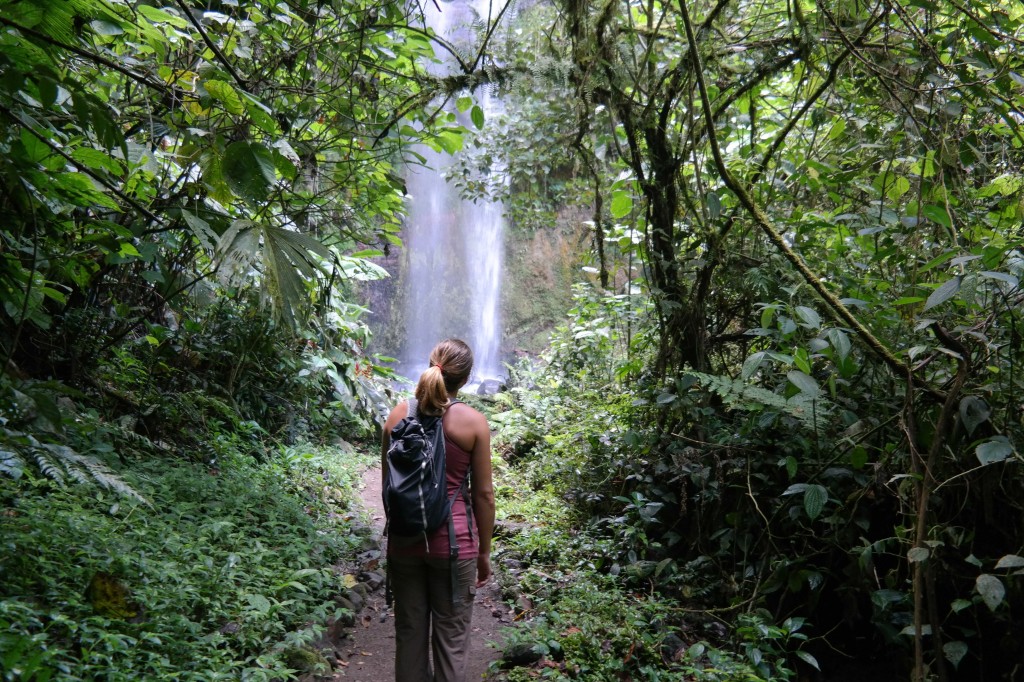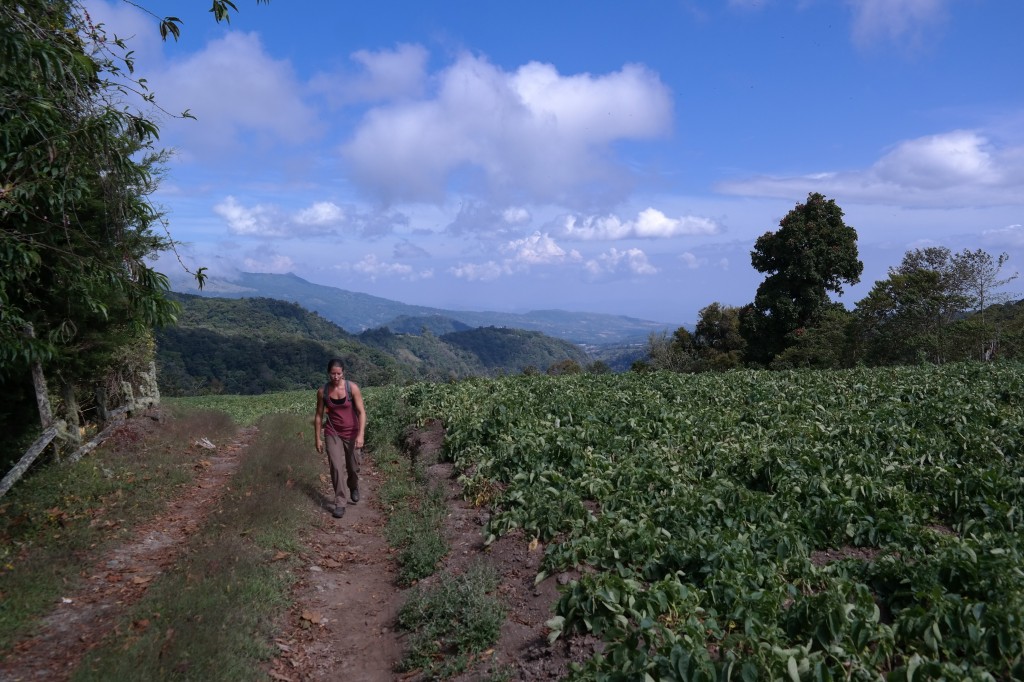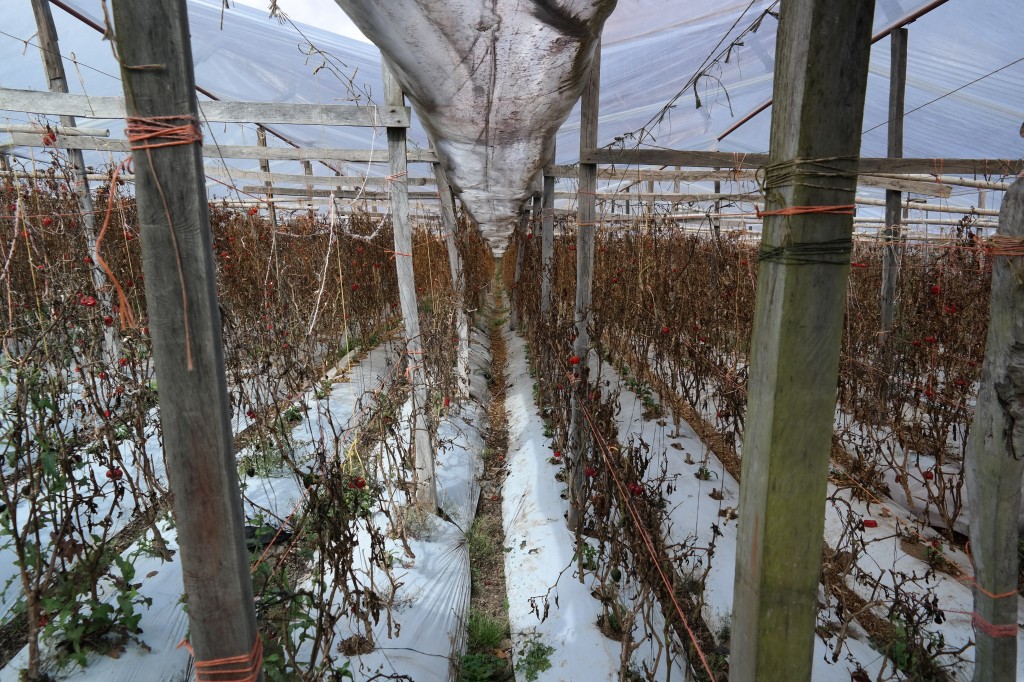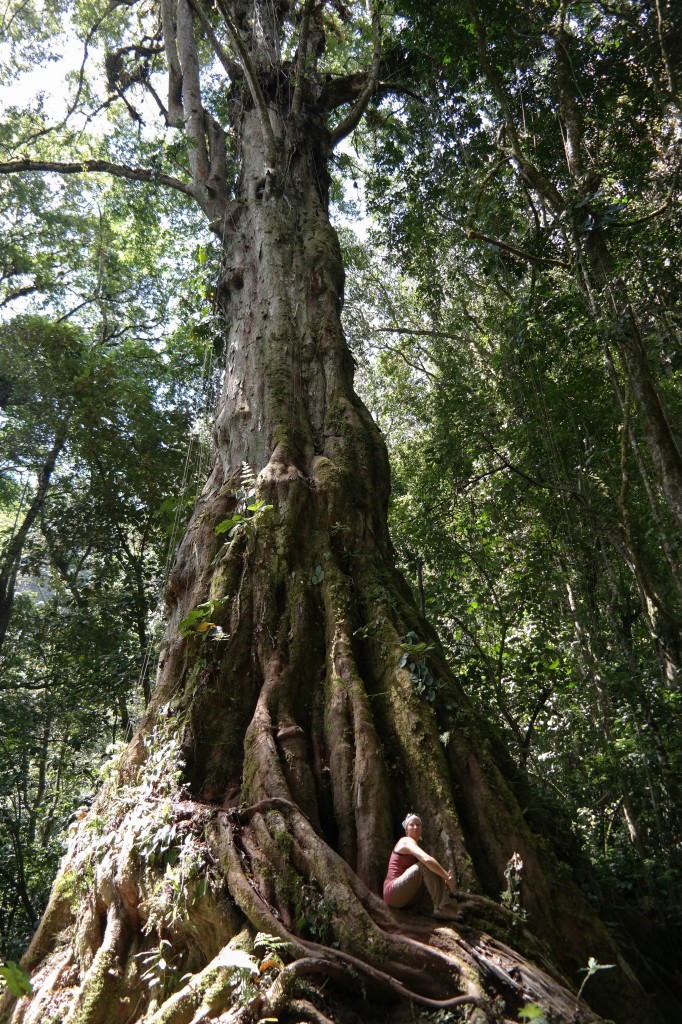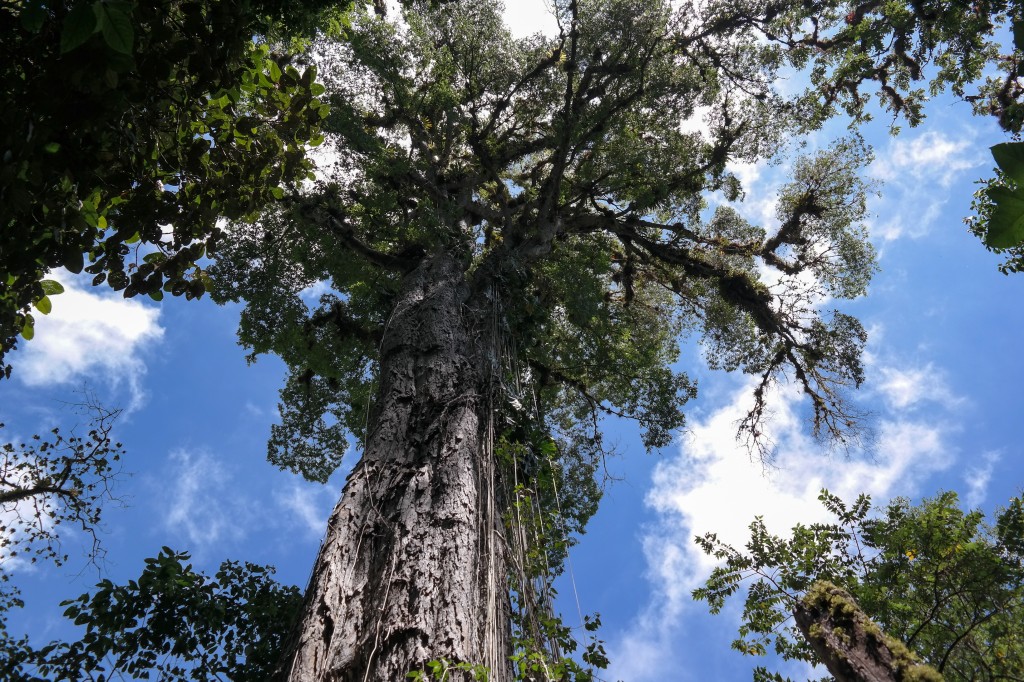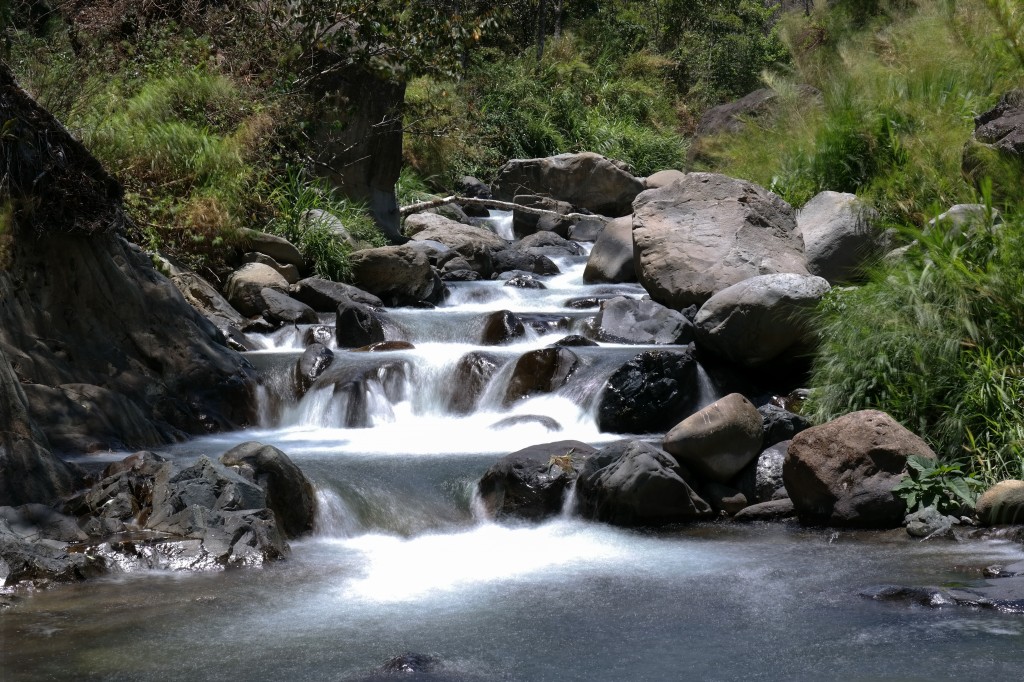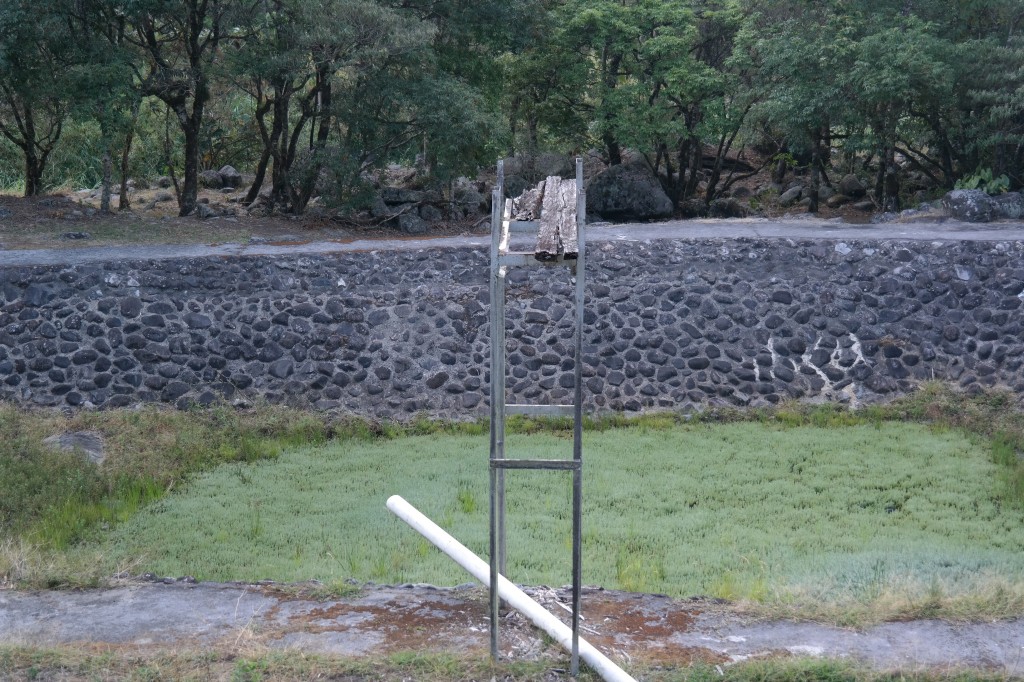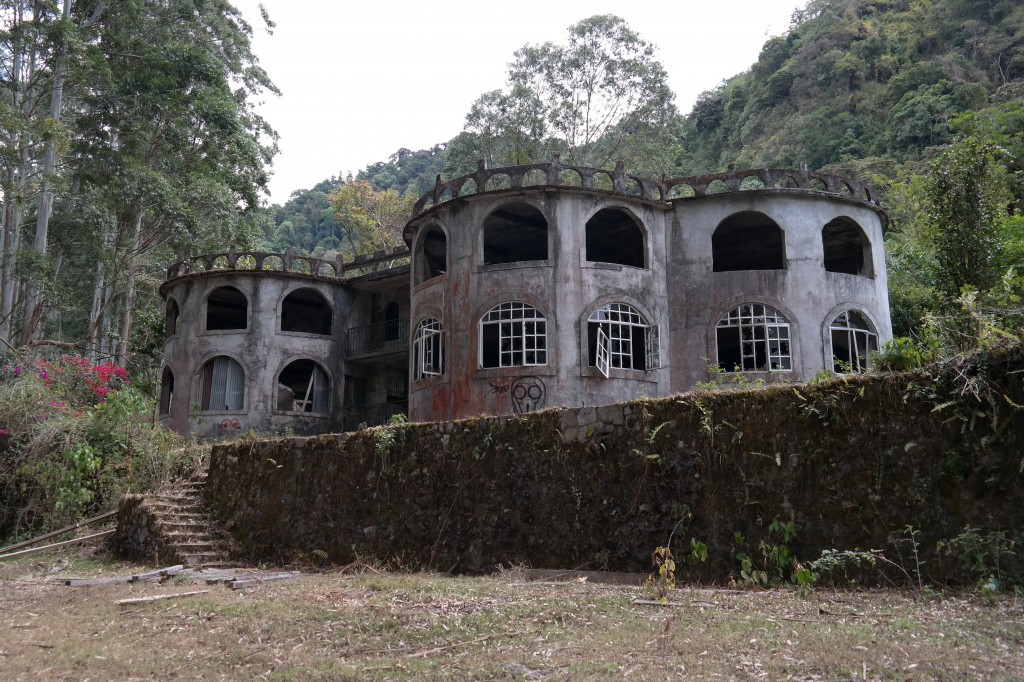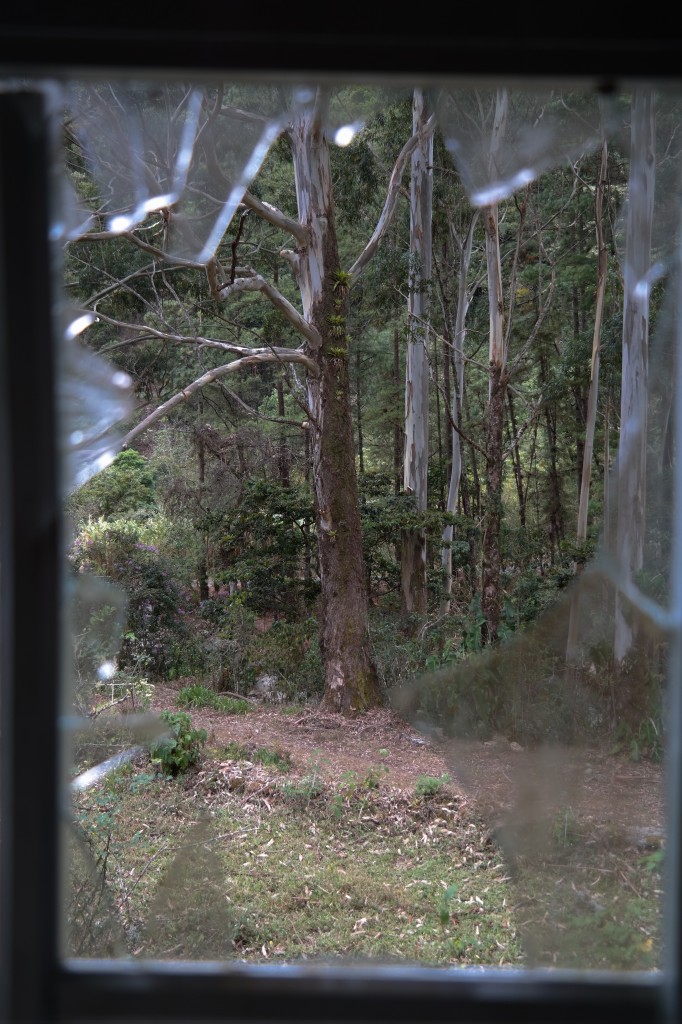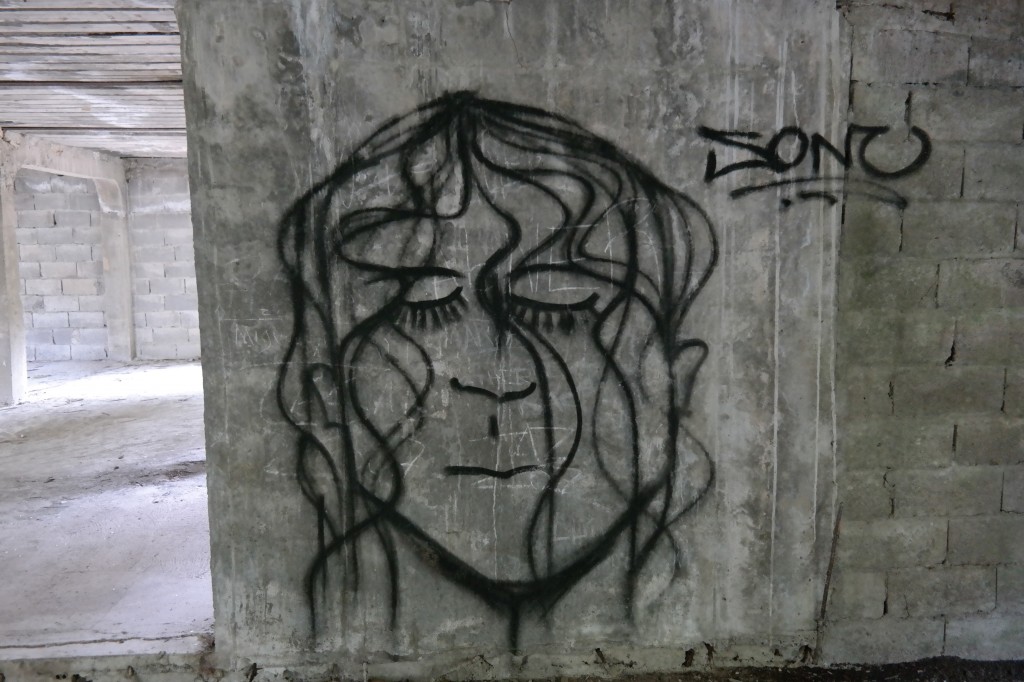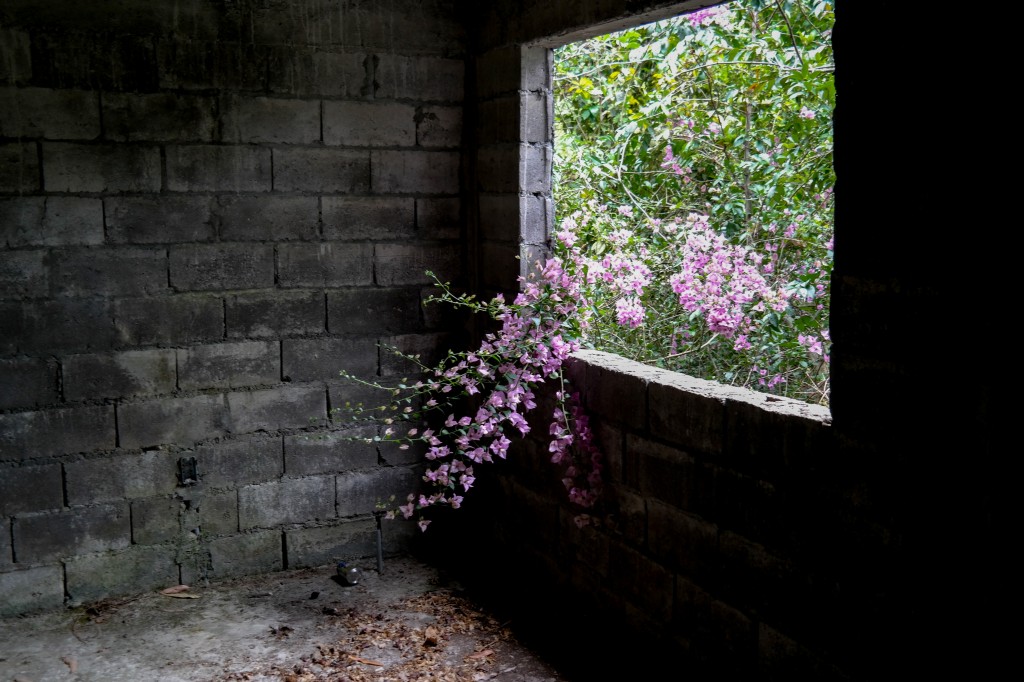 So we tried to hike the famous Quetzal Trail three different times and failed on each for increasingly bad reasons. Our first attempt was foiled by a late start and poor planning. Oops, no biggie. Our next attempt we got up early and knew exactly what we needed to do… only to hit a sneaky tree branch while backing out which blew out the kitchen window! This, unfortunately, prompted a trip back into the absurdly hot and humid David (temps around 100 with a "feels like" around 110). What a trip. First, we learned we had no hope of getting an actual window. Then, we dealt with some guys that specialize in replacing glass windows with acrylic ones. Better than nothing… barely at first. Shoddy workmanship and a grumpy worker resulted in a standoff between us refusing to pay for a crap job and them ready to tell us to simply leave windowless. We worked it out and now have a "window."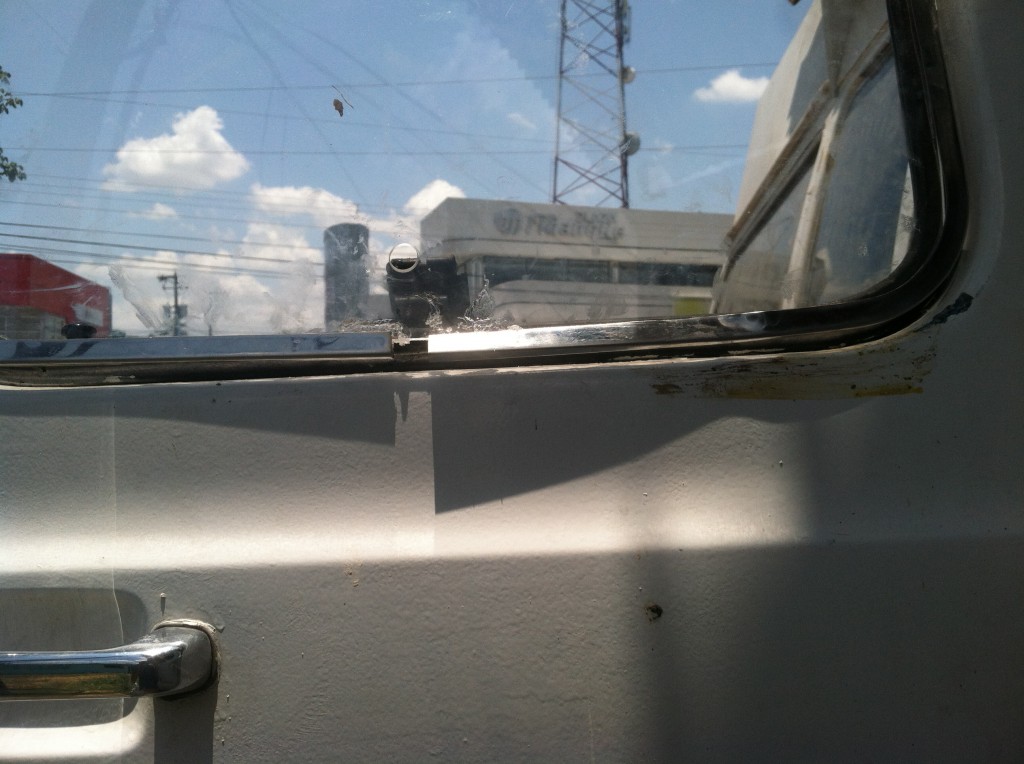 We needed an oil change and some new brake pads up front so we figured we'd take care of that while in town too. Having a quality mechanic at home that I trust implicitly who always does a killer job, I never though I'd here myself saying I missed those crappy chain shops like Meineke back home. Well, try having a guy take your brake housings apart and then report that they don't have the part necessary for them to be put back together! We were in the shop for about 6 hours I think. A kid, literally, scoured the town, by bike no less, and supposedly found a pair of pads that would work. Watching him use a expansion tool to actually bend the brake housings to accommodate the new pads had me cringing and just wishing it would all go away.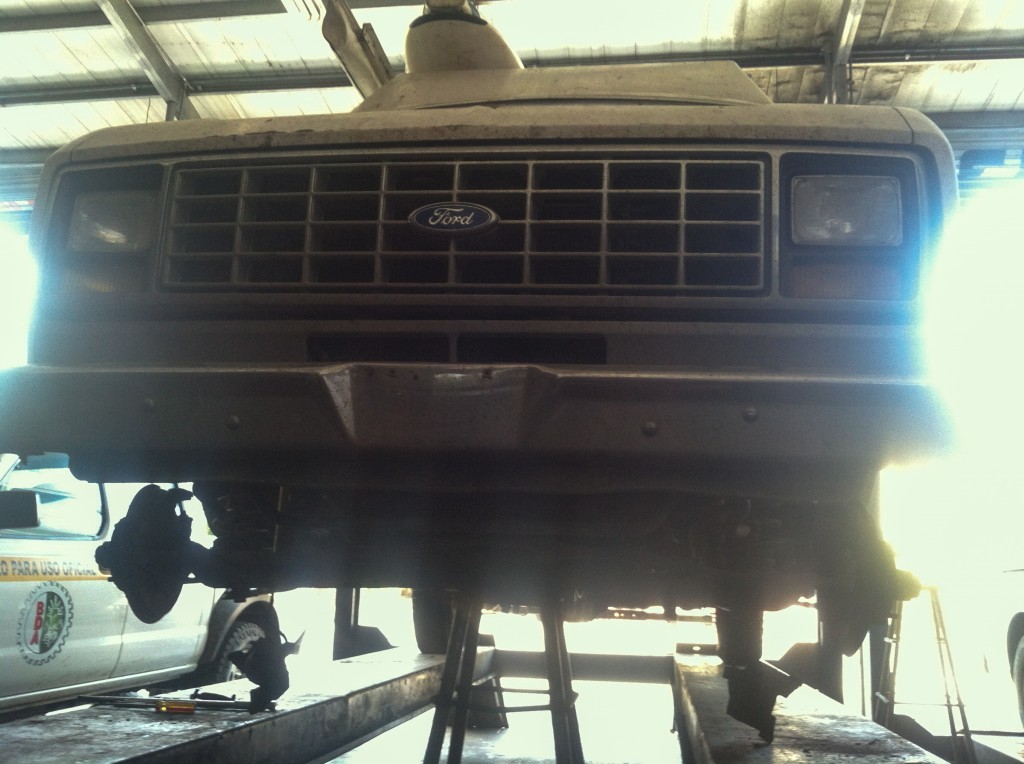 Somehow he got everything back together and it even appeared to work. We finally left David hours after the shop officially closed – they didn't fancy having us sleep in the van while locked in their garage after we explained in our best spanish where it was we actually lived!
So, try three on the Quetzal Trail, we're at the trailhead at 5:30am only to learn all of the public trails are closed for a missing persons search. Two Dutch girls had disappeared a week earlier and due to their home country applying some pressure, a rather late effort was underway to find them. No one knows for sure what happened but about two weeks have gone by now and I can't think of two many cheery outcomes though I certainly hope that one occurs soon. You have to be careful wandering around out in the jungle by yourselves – especially if you're two young girls I suppose. A reminder to us not to get too comfy and let our guard down. That said, this sort of thing is exceedingly rare, especially in a small town of mostly ex-pat retirees.
We headed back to town for breakfast and met a huge crew of travelers looking to hike or do something fun. We packed by far the largest number of people into the van yet and set out. Some ended up hiking a waterfall trail we had already done so our new buddy Graeme and us returned for more climbing!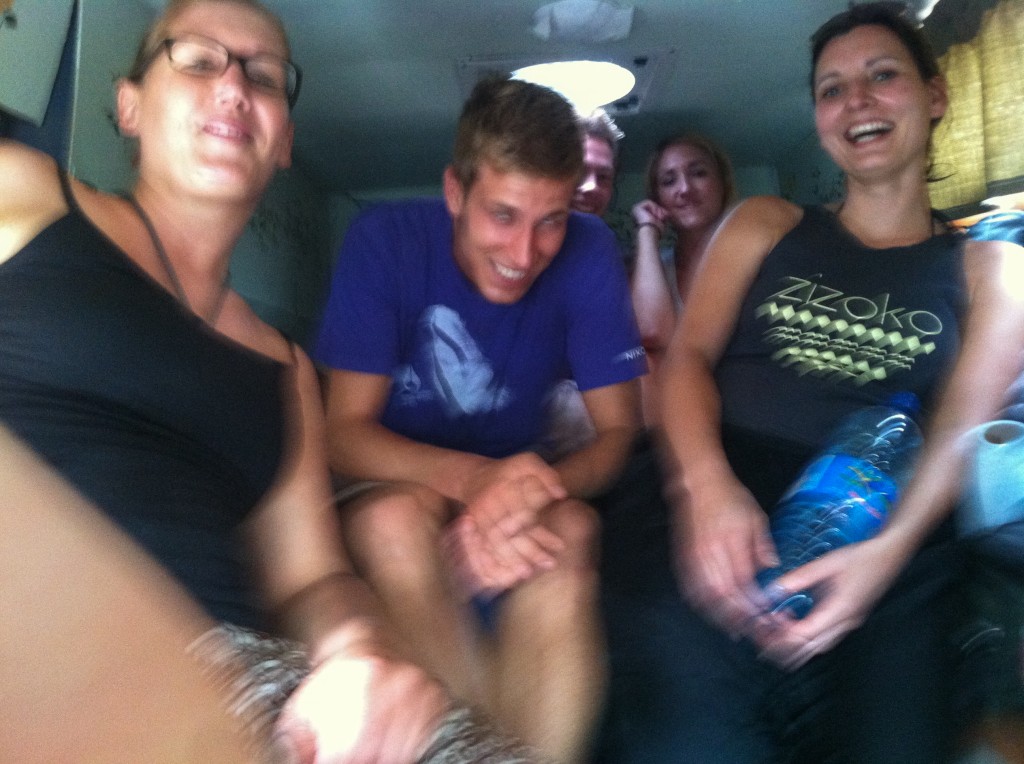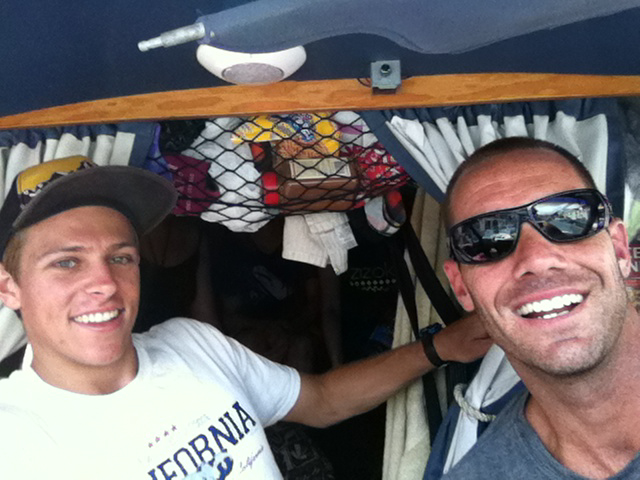 Being a group of three I was able to take some climbing shots! I liked this one in particular.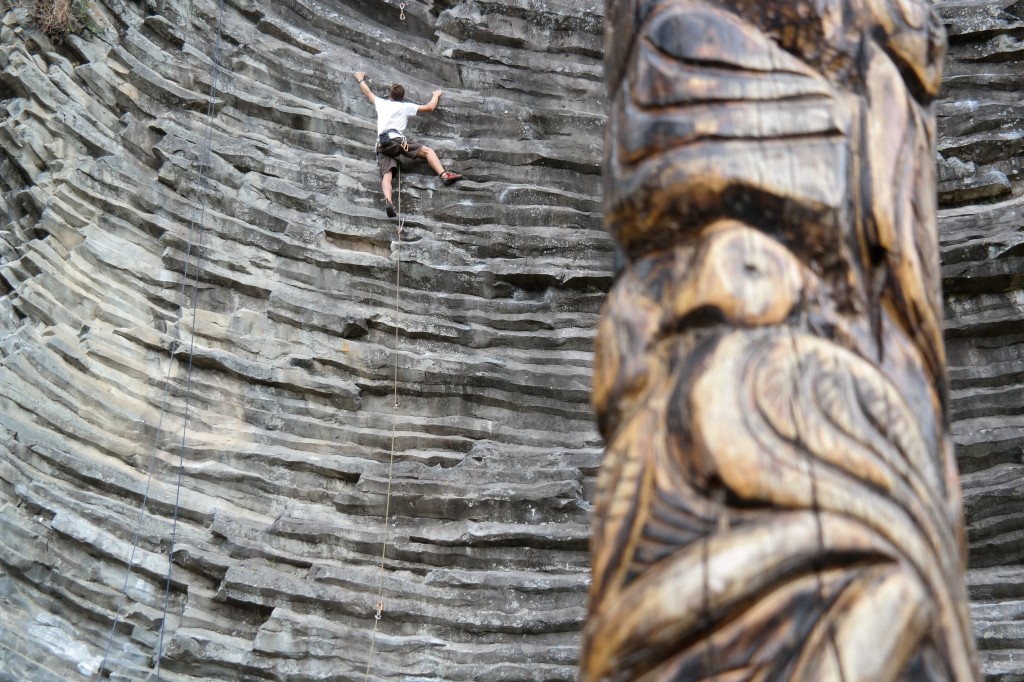 We also experienced our first earthquake over coffee one morning. Only days after the big quake that rocked Chili a separate 6.2 magnitude quake shook us despite an epicenter many miles away in the ocean. It was a strange feeling.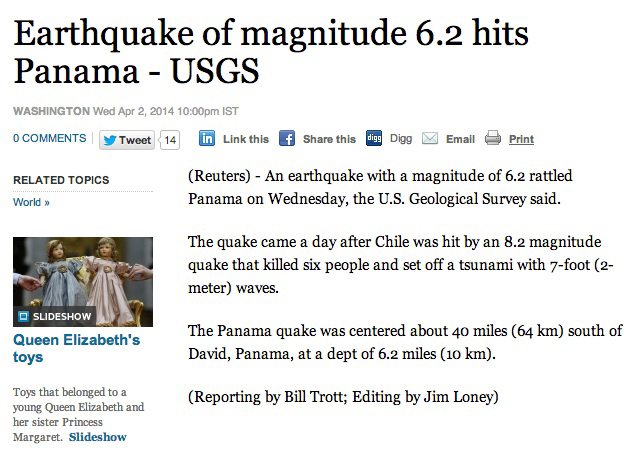 We started trying to get things in order for the van shipping and immediately the pain everyone speaks of in their blogs regarding this process began to be felt. Simply trying to arrange everything using only email looked to be impossible until we found out about a highly recommended agent name Tea. We contacted her and were put in touch with someone to share a container with. We had to high tail it out of Boquete in order to make it to Santa Catalina in time to sell our surf boards and still make it to Panama in time. Not really ready to leave Boquete (probably ever) we descended back to the Pan Am and oppressive heat. Along the way we drove by a pretty raging fire.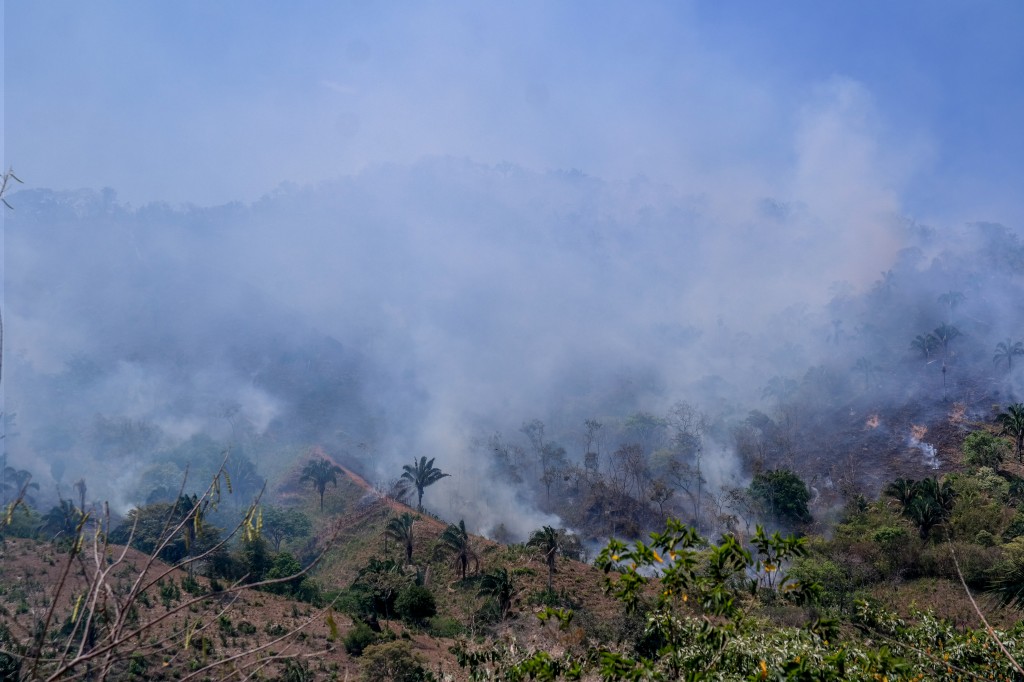 While we were "racing" to Santa Catalina to make sure we made it to Panama City in time for our shipping, we certainly were not speeding. In fact, we hadn't broken a single law of any kind when we pulled out of a small supermarket just outside of Santa Catalina and I noticed a motorcycle cop appear from nowhere and start following us. He pulls along side me, I wave and give him my best friendly smile, he tells me to pull over. I begin to pull over and he immediately orders me to find shade and then pullover. Hmmm. Not that he had any way of seeing this prior to having us pulled over, but I had forgotten to put my seatbelt on after leaving the supermarket. He proceeds to tell us that it's a $75 ticket and then sets about writing it out, but never really starts writing it. Niccole is on top of things rather quickly and informs the cop that we cannot possibly pay the ticket in Santiago if the police station is closed on Sunday because we have to ship our van on Monday in Panama City. I'm sure at this point we simply hand the guy a $20 and we're out of there, but in the moment neither of us wants to risk bribing him and having him arrest us for it. Nor are we exactly used to this sort of scenario. Niccole mentions to him that we have an ice cold Pepsi on board if he was thirsty (great idea btw Sarah), it being awfully hot out and whatnot. Next thing you know he's cracking a frosty Pepsi and walking back to his bike and we are on our way ticket free and only down a Pepsi. Honestly, despite the bullshit stop, he was quite nice and I would have given him a Pepsi anyway. We chuckled at the encounter and cautiously headed the remainder of the way to the beach.
Over the next 24 hours we would learn that our shipping partner would skip town on us and that our planned means for getting ourselves over to meet the van after shipping (an epic sailing of the San Blas islands) was a no go for that week anyways. Unfortunately we had already left the paradise of Boquete behind and to add to the planning difficulties had already made plans for our buddy Colin to come meet us and sail the islands! Scrambling and poor wifi led to a rapid shuffling of plans and timing. I won't bore you with the details other than to say this post is about a week late due to my inability to spend time working on anything else. We now have a shipping partner for the following week, a kick ass, highly reputable sail boat which coincides both with the collecting of the van in Columbia and our buddy's window between flights! Phew.
With that, I was able to enjoy what was most likely my last bout of surfing for the trip – and enjoy it I did. Though it ultimately cost me the only opportunity we would end up having to sell the boards in Santa Catalina, I had the most amazing day I have ever had surfing. Gentle, predictable, slow beach breaks combined with a fair amount of practice at this point made for easily a dozen rides all the way into shore!!! I needed that success after so many frustrating outings before it. It was a great way to close the surfing chapter of our trip and I definitely, fully love surfing. I learned quite a bit about the ocean in the process too and have as huge a respect for it as I do the back country, maybe greater.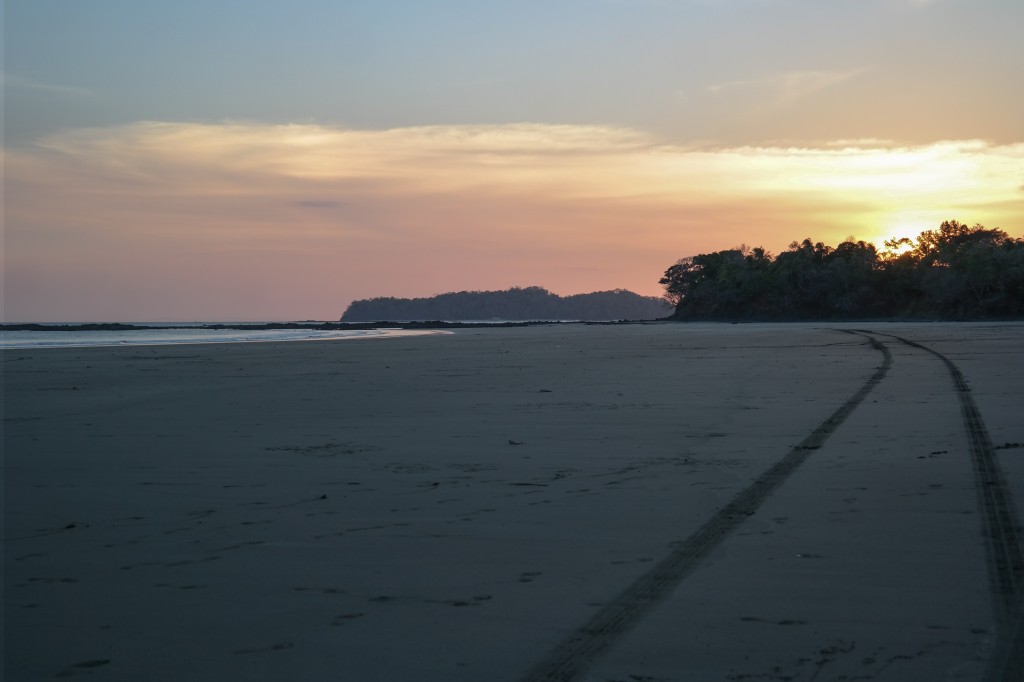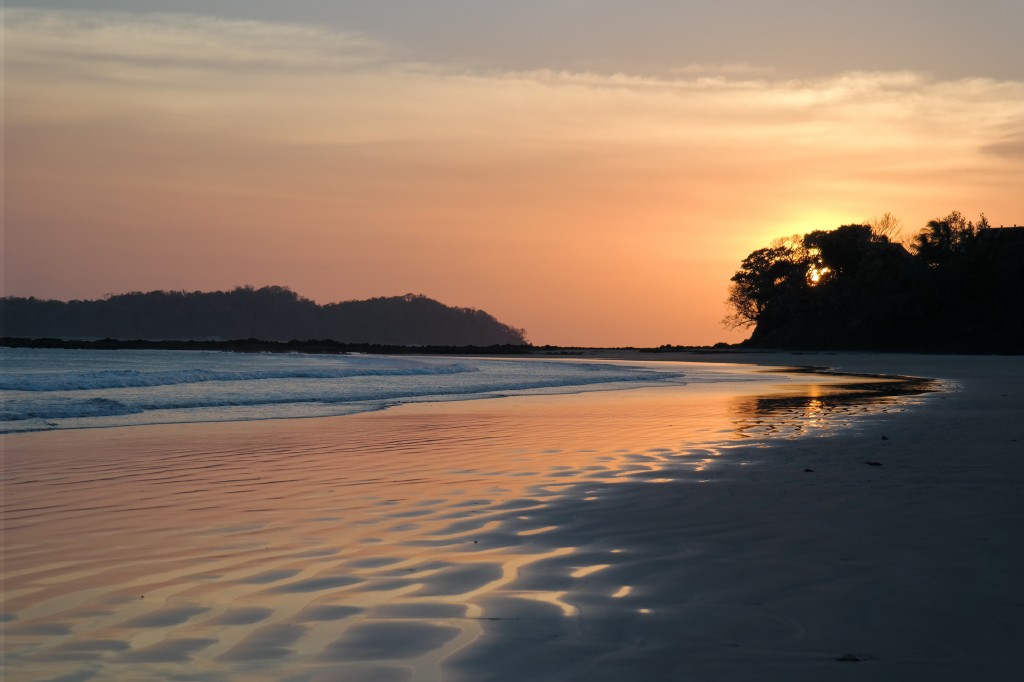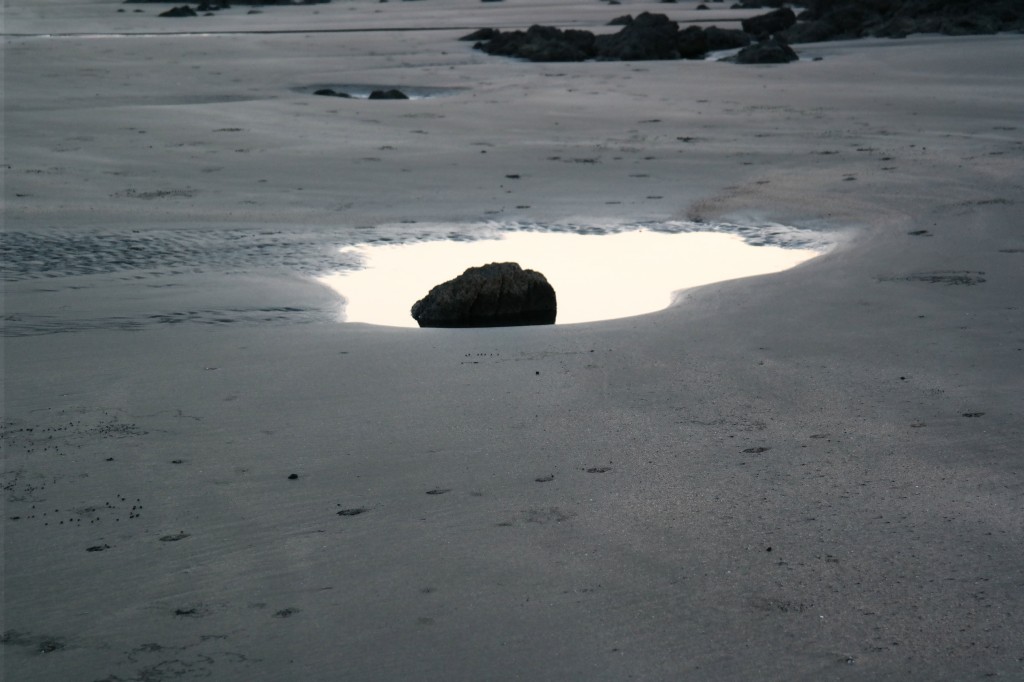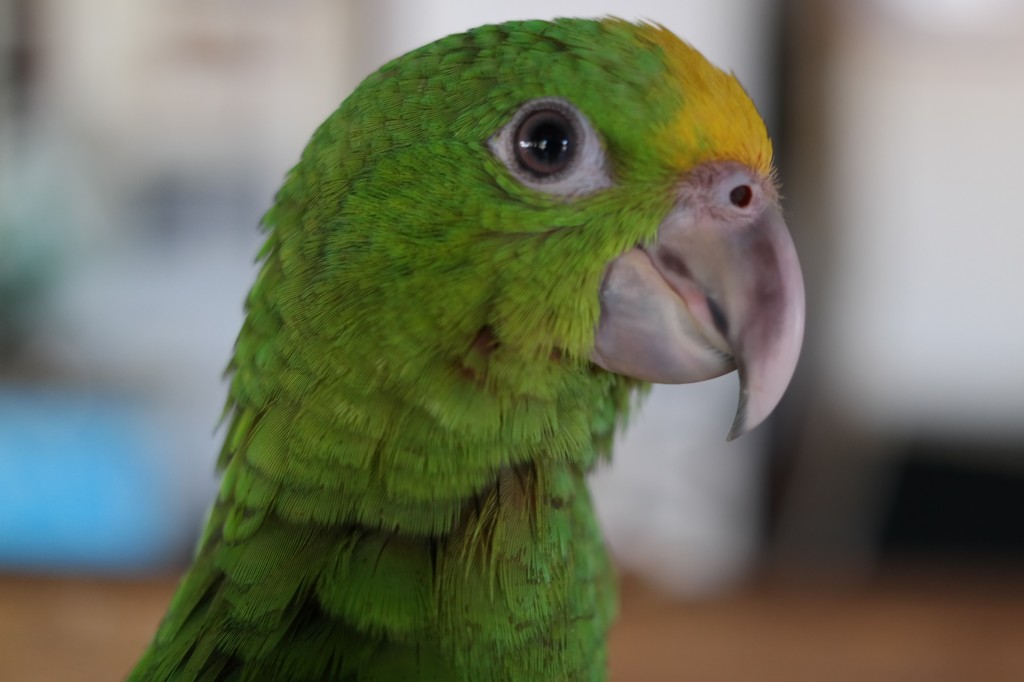 Having basically given the two shitty boards away (one which was ruined when a tree fell on the van), we strapped the unsellable long board to the van (apparently its a buyers market around here – who'd have thought) and took off for Panama City!
Despite seeing the most police we have seen on our entire trip we made it into the city without issue. We found a great hostel to stay at, firmed up our shipping and sailing plans, and are now in relaxation mode awaiting a week of what will surely be convoluted and hectic shipping processes. But, another good friend is in route to see us and we have a spectacular sailing trip awaiting us!!
Signing off from Panama City!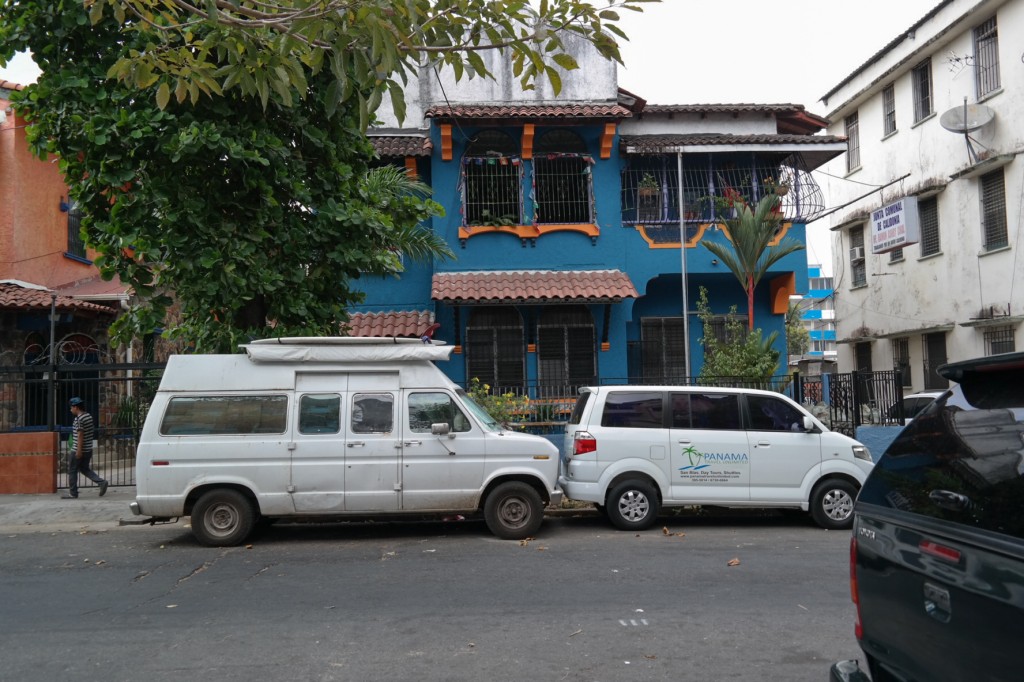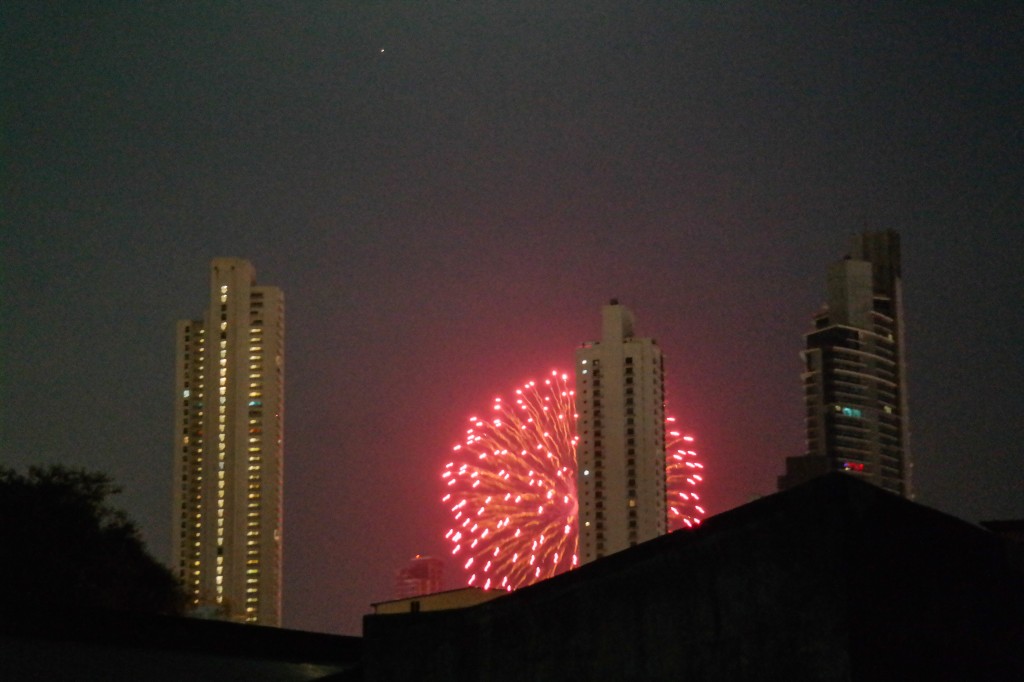 (Views: 2019)